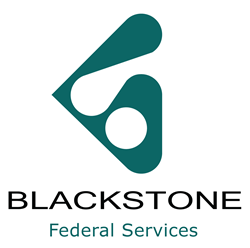 The complete buy-in from this group of people was, and is still, inspiring.
Arlington, Virginia (PRWEB) December 06, 2016
On November 12, 2016, Blackstone Technology Group's Federal Services Practice hosted non-profit organizations Builders of Hope, Blanket Fort Hope, and HopeOneSource for a day-long hackathon, titled, Hope-A-Thon. The event's diverse talent pool of volunteers endeavored and succeeded to build mission-enabling applications for the three organizations, driving immediate and impactful value.
The day-long event began over breakfast with a lead from each non-profit providing volunteers and attendees with an overview of their organization's mission and key needs they were looking to fill. Groups then self-selected based on the organization's needs, and began brainstorming and developing solutions.
The Builders of Hope team built a working application from scratch using Salesforce.org. The HopeOneSource team added significant upgrades to the organization's existing code base and documentation. The Blanket Fort Hope team designed a system that would help connect child victims of human-trafficking with the services and volunteers that could support them. The "winner" of the day was the Builders of Hope team, awarded for building a working application in a single day.
The immense success of the day and commitment from the volunteers was not lost on Madison Darling, Education Coordinator of Blanket Fort Hope. Darling comments, "Complete strangers were coming together over technology and advocacy, relaying their skills, but offering to learn new ones, just for our project. The complete buy-in from this group of people was, and is still, inspiring and re-affirming of our mission at Blanket Fort Hope. On behalf of all three non-profit organizations, I want to thank Blackstone for organizing and hosting this important event."
The event was generously sponsored by Red Hat and Salesforce.org.
For more information about how you can get involved with Blackstone Federal Services to help our community, please contact us at federal(at)bstonetech(dot)com.
*****
About Blackstone Technology Group
Blackstone Technology Group (http://www.bstonetech.com) is a privately-held, global IT services and solutions firm founded in 1998 and headquartered in San Francisco, California. Influenced by disruptive technology of Silicon Valley, Blackstone Federal Services helps clients adapt to the demands of a digital world.
Established in Arlington, Virginia in 2002, Blackstone Federal Services specializes in cloud, cyber security, Agile and DevOps services and technology solutions. Our passionate and experienced technologists bring digital expertise, creativity, and innovation to drive client success. Blackstone Federal Services hold the industry's top technical certifications including AWS, CISSP, CEH, SAFe, PMI-ACP, ICP-ACC, ICP-ATF and PMI-PMP.