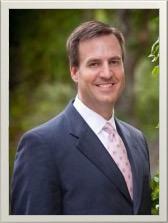 Austin, TX (PRWEB) December 05, 2016
Edward Buckingham MD, and the Buckingham Center for Facial Plastic Surgery, is excited to announce the arrival of the newest Sciton laser in January 2017. The Halo is the first and only hybrid fractional laser, with the ability to use tunable non-ablative and ablative wavelengths for exceptional results. Outperforming more traditional lasers, the innovative Halo automatically customizes each treatment for safety and maximum benefits.
Sciton, one of the world's leading laser and light system manufacturers, recently introduced their latest laser, the Halo, to the aesthetic market. With the unique feature of easily changeable ablative and nonablative wavelengths, the Halo is designed for providing maximum results with a single pass over the skin. The Halo improves both superficial and deeper dermal pigmentation. In a single treatment, skin tone and texture can see a dramatic increase.
The cutting-edge Halo laser calculates the specific amount of energy needed for a safe and effective treatment. Patients will receive an individualized treatment, using one of three coverage-based treatment levels. Only one pass is required, meaning fewer risks and little chance for complications. With less damage to the tissues, downtime is shorter. Halo's intelligent energy delivery, coupled with Sciton's Dynamic Thermal Optimization, ensures that each procedure provides consistent results.
Sciton's Halo comes to the market after years of investigative trials and research. Clinical investigator, Chris Robb MD, PhD, expands on the expected impact Sciton's latest laser can have on the cosmetic industry, "Halo changes the paradigm." He explains, "The unique dual wavelengths deliver an unprecedented ability to customize treatments for each individual." Dr. Robb adds, "Every patient has different needs in terms of sun damage and downtime. I can precisely dial in the exact treatment patients need for amazing results within the desired downtime."
Dr. Edward Buckingham is part of the respected handful of plastic surgeons to start offering the Sciton Halo in the start of 2017. Double board certified by the American Board of Facial Plastic and Reconstructive Surgery and the American Board of Otolaryngology, Dr. Buckingham has more than a decade of plastic surgery and aesthetic experience. An alumnus of Southern Methodist University, he received his medical degree from the University of Texas Medical Branch in Galveston. Over the years, Dr. Buckingham has authored numerous publications on otolaryngology and facial plastic and reconstructive surgery, sharing his experiences and cutting-edge techniques at meetings both across the United States and internationally.
To find out more on the expected arrival of the Halo laser, or to schedule a private consultation with Dr. Buckingham, contact the Buckingham Center for Facial and Plastic Surgery at 512.401.2500. Additional travel assistance for those coming from outside of central Texas are available upon request. More details on the Sciton Halo Laser can be found here.