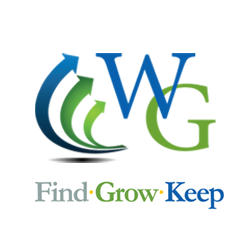 "Our agreement with Choicetrade enables us to bring our Equity Pack to our international members while increasing the trading tools, service and support for all members. This is a big win for our customers and our company," said Ryan Smith, CEO Wealth Gen
(PRWEB) December 07, 2016
Salt Lake City, Utah: Wealth Generators is pleased to announce its selection of Choicetrade as their "Broker of Choice" for their U.S. and International subscribers. Wealth Generators provides trade research, tools and education for both U.S. equities and options along with FOREX. The company has expanded their FOREX offerings greatly over the last 18 months providing multiple "brokers of choice" and FOREX strategies, education and convenience tools. However, the company's Equity Pack which provides members with education and research services for different US Equities trade strategies did not have a broker for U.S equities that they could recommend to their member base, especially for those members residing outside the U.S.
The agreement entered into between Choicetrade and Wealth Generators provides critical benefits to Wealth Generators customers:
A vetted broker of choice for US citizens
A vetted broker of choice that accepts International customers from most countries, enabling them to trade the U.S. Equity strategies
A robust, web-based trading platform offering additional convenience tools to Wealth Generators customers
"We are excited and honored to be working with Choicetrade. As a provider of education and research to "self-directed investors," it is not always easy to find quality vendors who will commit to a higher level of customer service and member support. Choicetrade is one of these rare providers who are willing to assist Wealth Generators subscribers in their effort to learn how to trade the capital markets.
"It is our privilege to offer ChoiceTrade's products and technology to Wealth Generators' customers. We are very excited about our new relationship and welcome all Wealth Generators subscribers to our platform", said Neville Golvala, CEO of ChoiceTrade Holdings. "We have invested substantial resources to streamline our account application and make it easy for customers, both domestic and foreign, to apply for a ChoiceTrade account. Our trading platform offers both functionality and simplicity for desktop and mobile users in the U.S. and around the world wishing to transact U.S. securities."
About Wealth Generators: Wealth Generators LLC is a financial fitness company enabling individuals worldwide to Find, Grow and Keep their hard-earned capital. The Wealth Generators subscription service includes WG Money which is education and software created and delivered by America's Money Expert: Ross Jardine, WG Trade Alerts which includes market trade strategies delivered by traders with decades of experience trading the capital markets, and Taxbot, a software and education offering that enables individuals to track and maintain their tax-deductible expenses. Wealth Generators LLC is headquartered in Salt Lake City, Utah.
About Choicetrade: ChoiceTrade Holdings, Inc. is the parent company of ChoiceTrade, and is headquartered in San Juan, PR. ChoiceTrade employs cutting-edge technology to deliver a seamless trading experience to individual investors across the globe.
ChoiceTrade Holdings has signed a Letter of Intent with Beta Music Group, Inc. (OTCPK: BEMG) to effectuate a share exchange, subject to the approvals of both Boards of Directors. Once the agreement is consummated, ChoiceTrade's management and Board will assume control of the combined entity, change its name to ChoiceTrade, and continue its historical business of providing quality executions in U.S. securities and outstanding service to self-directed investors all over the world.
###