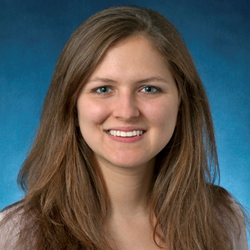 Yorba Linda, Ca (PRWEB) December 12, 2016
Phage display technology, originally developed to study protein interactions in vitro, is now being used to target new antigens and develop specific antibodies not possible with existing in vivo methods. Essential to the generation of these recombinant antibodies for diagnostic and therapeutic applications, is affinity maturation – something that was expensive, time-consuming, and unsuited to high throughput with traditional tools.
In a new webinar, sponsored by Abcam, you'll discover how phage display technology is being used to target neo-antigens and develop potential therapeutic agents for cancer. You'll also find out how Abcam's affinity maturation approach is used to rapidly and cost-effectively generate antibodies against neo-antigen. The webinar will also finish off with a live Q&A session.
Jackie Douglass, MD-PhD candidate at Johns Hopkins School of Medicine, will be the speaker for this webinar. Ms. Douglas is currently an MD-PhD candidate at Johns Hopkins School of Medicine and in the lab of Bert Vogelstein. Her research involves using phage display to identify antibody fragments recognizing mutant peptide-HLA complexes and translating these scFvs into therapeutic formats.
LabRoots will host the webinar December 15, 2016, commencing at 7:00 am PST, 10:00 am EST, 4:00 pm CET. To read more on this event, learn about P.A.C.E. continuing education credits, or to register for free, click here.
About Abcam
As an innovator in reagents and tools, Abcam's purpose is to serve life science researchers globally to achieve their mission, faster. Providing the research and clinical communities with tools and scientific support, the Company offers highly validated biological binders and assays to address important targets in critical biological pathways.
Already a pioneer in data sharing and ecommerce in the life sciences, Abcam's ambition is to be the most influential company in life sciences by helping advance global understanding of biology and causes of disease, which, in turn, will drive new treatments and improved health. Two-thirds of the world's 750,000 life science researchers use Abcam's affinity binders, reagents, biomarkers and assays, and the Company's products are mentioned in over 20,000 of the 56,000 peer-reviewed papers published each year in the life sciences.
By actively listening to and collaborating with researchers, the Company continuously advances its portfolio to address their needs. A transparent programme of customer reviews and datasheets, combined with an industry-leading validation initiative, gives researchers increased confidence in their results.
Abcam's twelve locations are located in the world's leading life science research hubs, enabling local services and multi-language support. Founded in 1998 and headquartered in Cambridge, UK, the Company sells to more than 100 countries. Abcam was admitted to AIM in 2005 (AIM: ABC).
To find out more, please visit http://www.abcam.com and http://www.abcamplc.com.
About LabRoots
LabRoots is the leading scientific social networking website and producer of educational virtual events and webinars. Contributing to the advancement of science through content sharing capabilities, LabRoots is a powerful advocate in amplifying global networks and communities. Founded in 2008, LabRoots emphasizes digital innovation in scientific collaboration and learning, and is a primary source for current scientific news, webinars, virtual conferences, and more. LabRoots has grown into the world's largest series of virtual events within the Life Sciences and Clinical Diagnostics community.