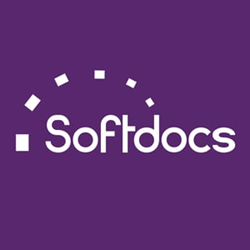 Our cloud-based option was created in response to marketplace demand by Higher Education and K12 customers needing software, infrastructure and managed services securely in the cloud - Softdocs' VP of Corporate Strategy Andrew Daniel
Columbia, SC (PRWEB) December 06, 2016
Giving education-focused customers increased access to content management, electronic forms and process automation solutions, Softdocs today announced the availability of its entire Etrieve platform via a cloud-based deployment model. Etrieve Cloud enables access to all Etrieve components including Etrieve Content, a robust content management solution, Etrieve Forms, web-based forms, and Etrieve Flow, its intuitive workflow engine.
"Our cloud-based option was created in response to marketplace demand by Higher Education and K12 customers needing software, infrastructure and managed services securely in the cloud," said Andrew Daniel, VP of Corporate Strategy, Softdocs. "With the full platform now available on-premise or in the cloud, institutions can pick the deployment option that works best for their budget, resource and operational needs."
Etrieve Cloud customers will benefit from seamless integration between leading ERP solutions, as well as other critical business and student information systems. Both Etrieve Cloud and on-premise solutions are fully browser-based and device agnostic.
The announcement of Etrieve Cloud follows the recent release of Softdocs' Etrieve Forms Builder, an extension to the next generation, browser-based Etrieve Forms solution. Forms Builder allows institutions to easily create, modify and deploy mobile-ready, dynamic HTML forms for students and employees to access, track and complete from any device.
The Etrieve platform offers ERP-integrated applications that store and organize content, as well as redefine common business processes, reducing the need for paper and improving productivity across the entire organization. For more information, please visit softdocs.com.
About Softdocs:
Softdocs develops enterprise content management, e-forms and process automation solutions exclusively for the higher education and K-12 markets. The company's Etrieve platform redefines business processes, reducing the need for paper and improving student service and employee productivity by providing educational institutions complete control over how content is captured, processed and distributed. A privately held company founded in 1998, Softdocs is headquartered in Columbia, South Carolina. For more information, visit http://www.softdocs.com.
# # #