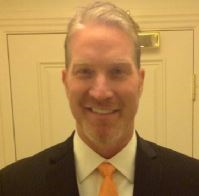 We are fortunate to have such a strong presence along the East coast," said NAVEOS® CEO, Bob Esposito, "but it is time to increase our representation in these areas where NAVEOS® can add significant value for hospital providers."
Sterling, VA (PRWEB) December 08, 2016
NAVEOS® is pleased to announce that Denys Ashby joined NAVEOS® on September 28, 2016 as the newest Regional Sales Director who will be covering the Midwest and West coast region.
"I'm excited to join the NAVEOS® sales department. I am eager about the opportunity to have an immediate impact on the success and growth of NAVEOS®," said Ashby.
Ashby has over 20 years' experience in the sales world and recently left McKesson to join NAVEOS® adding that the "timing was right". "McKesson is a massive company, and I enjoy working for smaller organizations," Ashby commented. Always having a fascination with the healthcare industry, NAVEOS® is thrilled to have Denys Ashby represent NAVEOS® moving ahead.
"We are fortunate to have such a strong presence along the East coast," said NAVEOS® CEO, Bob Esposito, "but it is time to increase our representation in these areas where NAVEOS® can add significant value for hospital providers."
About NAVEOS®
NAVEOS® is the proven leader in maximizing the value of governmental program reimbursements for healthcare providers. Since 2005, our superior approach to data analytics has enabled healthcare providers to receive the maximum value possible in DSH/340B reimbursement payments.
NAVEOS® has developed a fully integrated DSH/340B software solution with a national eligibility verification network for both Medicare and Medicaid data. This system, which is the most robust in the industry, uses sophisticated algorithms to match eligibility data with patient data, applies the most up to date Federal and State regulatory parameters, then builds comprehensive deliverables for supporting DSH/340B filings. By leveraging our state-of-the-art technology and unsurpassed domain expertise, we generate best-in-class deliverables that yield impressive value and achieve a stellar (99.7%) audit acceptance rate.
Our unparalleled results, which typically yield 2% - 6% more Medicaid patient days, often:

Allow healthcare providers to attain DSH/340B qualification
Keep healthcare providers from falling out of DSH/340B
Result in additional DSH reimbursement when following another vendor
Questions can be directed to NAVEOS® at info(at)naveosdata.com or (888) 550-2708.