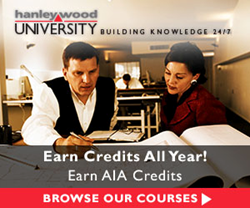 A Simple Solution To The Complex Problem Of Thermal Bridging
Kirkland, WA (PRWEB) December 07, 2016
Rhino Steel Corporation, in conjunction with Hanleywood University, has launched a continuing education course for the American Institute of Architects called "The Hole in The Wall". This new AIA CEU addresses the challenge of thermal bridging in the header space for residential exterior wall construction.
For centuries, residential homes have been built with an inherent design weakness, a support structure of heat-transferring wood beams called "headers" that sit right above doors and windows. No matter how well Builders insulate, the solid wood headers are transferring precious energy out of living spaces, twenty-four hours a day, seven days a week, resulting in higher gas and electricity bills. The energy inefficiency of wood headers is well-known and a matter of concern for the Department of Energy, state and local regulatory agencies.
Rhino Headers offer a simple innovative solution that will transform the residential home-framing methodology while saving cost, conserving energy, reducing wood waste, and improving safety for handling and installation. Best of all, this new innovative product provides ongoing ROI for the consumer, year after year. Rhino Headers are made of light-gage steel and offer an 800% increase in R-Value over traditional wood headers. Installation is safe, quick, simple, and what's more, allows architects to specify bigger, more aesthetically-pleasing, windows that allow more natural light instead of having to scale down designs because of tightening requirements of their heat-loss calculations.
You can learn more about how to eliminate the "Hole in The Wall" by taking this free course at Hanleywood University online.