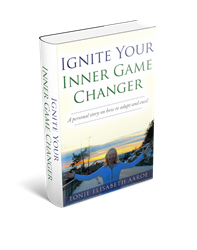 Companies with engaged workers have 6% higher net margins and five times higher shareholder returns over five years.
Oslo, Norway (PRWEB) December 08, 2016
Norway – Growthitude AS has several new ways to help businesses achieve that digital transformation while effectively engaging their workers.
On Thursday, December 8, Growthitude will release a new White paper on employee engagement called
FROM PEOPLE TO PROFITS - How to Ignite Engagement and Improve Your Results. To receive it for free, click here: http://eepurl.com/cqVimX
Before Christmas (December), Growthitude will publish Ignite Your Inner Game Changer - A Personal Story on How To Adapt and Excel. The book will be available for 1 USD the first 48 hours. To pre-register, click here: http://eepurl.com/cqWNeT
In addition, Growthitude and a strategic partner are launching a new company, HeartsinGrowth and created a new tech-based tool that will measure whether people are actually thriving in the workplace or not, as well as measure employees' enthusiasm and engagement.
It is widely acknowledged that it is difficult for companies to implement an effective digital transformation strategy. In almost all cases, human capital is often inversely affected. Yet, companies must prepare for the digital age or risk going out of business, as research shows that 40% of today's Fortune 500 companies on the S&P 500 Index will do by the year 2025.
The problem of disengaged employees, lower profitability, and lower retention is the key reason why Growthitude was founded in 2015. Its purpose is to help companies successfully engage their employees while implementing their digital transformation plans. Growthitude consists of business culture and performance experts who help senior executives, company owners, and entrepreneurs innovate leadership and accelerate talent development in their organizations.
Many companies are attempting to adapt to the new digital age, the Internet of Things (IoT), and more. Yet their digital transformation plans often don't focus enough on their employees and emotionally involving them in the process. As a result, the employees are less productive because they have less enthusiasm and less engagement in the process and in their work, leading to lower profits, lower shareholder returns, and less company stability.
Research shows that companies with engaged workers have 6% higher net margins and five times higher shareholder returns over five years. An engaged employee in a good working environment can increase KPIs by up to 60% and help increase revenues by 4.5 times. In addition, that employee is 54% more likely to stay in the company and 50% more likely to outperform other employees.
Losing a valuable employee can cost a company 1.5-2x the yearly salary of that employee. Development opportunities and top leadership have 3-4x greater impact on retention than the relationship with the immediate manager.
Growthitude works with your company through the transformation process and offers creative, innovative, and practical solutions based on your needs. Its partners have many years of experience at leading companies such as Google and Microsoft. Growthitude will give your executives and staff the strategy, tools, and practical knowledge to remain competitive and agile in today's ever-changing environment.
Jan Grønbech, CEO of Google Norway, says about Growthitude: "A key outcome of the change management awareness training held for the Google sales and marketing team in Oslo was enabling the teams to become even better change consultants for their clients.
"The training delivered unique tools, proven methodology and valuable insights we could use immediately following the training. I can recommend this training to any company that is going through changes or needs to improve their results."
To learn more about how Growthitude can effectively engage your company's workers while you undergo the digital transformation process, go to http://www.growthitude.com.