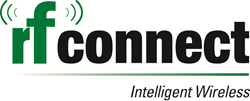 It's all too easy to needlessly spend precious resources on technology which doesn't improve connectivity or provide the level of service that modern facilities require
FARMINGTON HILLS, Mich. (PRWEB) December 08, 2016
RF Connect, a national leader of enterprise wireless solutions, today announced that it has designed and installed Distributed Antenna Systems (DAS) at six hospitals in a Midwestern-based healthcare system.
Hospitals present a particular challenge for ubiquitous and uninterrupted wirelessly connectivity. Constant communication is required to keep patients safe and the sturdy construction standards that modern healthcare facilities adhere to sometimes are obstacles for cellular connectivity.
The solution was to provide a DAS designed specifically for each location that allows for wireless devices to transmit and receive data and voice signals throughout the facility. It not only supports the medical staff that rely heavily on mobile devices to retrieve and share data but also provides patients and visitors with access to personal devices that have become increasingly more expected in today's world.
"The six hospital facilities perfectly illustrate the need for thoughtful wireless design and DAS domain expertise and execution," stated RF Connect Executive Vice President Jeff Hipchen. "It's all too easy to needlessly spend precious resources on technology which doesn't improve connectivity or provide the level of service that modern facilities require. DAS proved to be the ideal technology solution to deliver a reasonably priced, reliable and secure wireless communication system that will evolve with new frequencies and standards in the future."
About RF Connect
RF Connect is a global leader and innovator providing telecom/wireless services to design, optimize and manage high performance wireless networks. With an impressive portfolio backed by cutting-edge technology and top-notch teams with proven success in high profile and complex venues, RF Connect is at the forefront of world-shaping wireless technology. It provides network solutions to customers that demand the utmost in reliability, security and scalability across their wireless network infrastructures. For more information, visit http://www.rfconnect.com.