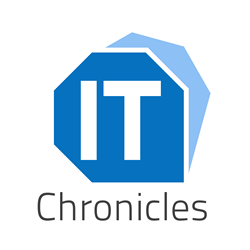 We are thrilled to be launching the new name and focus as part of the event.
Las Vegas (PRWEB) December 06, 2016
IT Chronicles Media Inc. launches on-site at the Gartner Data Center Infrastructure and Operations Management Conference in Las Vegas at the Sands Expo Center December 5-8, 2016.
IT Chronicles will continue to support events with on-site and near real-time video interviews as well as social media engagement to bring added depth to IT focused events and conferences.
"The digital world is forcing IT to evolve rapidly and IT Chronicles is focused on helping the community advance with it. The Gartner Data Center Infrastructure and Operations Management Conference is the first such event for us to broaden the media content, information and stories we will be covering," says William Goddard, President and founder.
The IT Chronicles team will be made up of the regular hosts and technology experts Charles Betz, Kirstie Magowan and Carlos Casanova as podcast hosts. Joining the team in Las Vegas will be Eric T. Tung as Event Communication Director. Eric is a globally recognized social media and digital marketing leader, bringing a wealth of experience and knowledge. Eric Tung will be responsible for the event social media and related communications for IT Chronicles.
"We required someone who is familiar with the digital world and IT, and Eric was a perfect choice. We are excited to be adding Eric to our team of talented industry leaders".
About IT Chronicles Media Inc.
IT Chronicles Media Inc. is the first media platform designed to support the needs of technology consumers from the business community while addressing the digital marketing challenges technology vendors face.