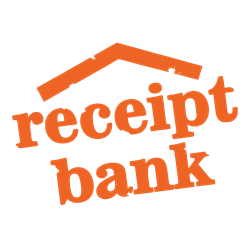 ...client experience, rather than technology, will be the key differentiator in the market...
Washington, D.C. (PRWEB) December 07, 2016
Receipt Bank, the leading bookkeeping productivity tool, announced the release of their SMS invite feature. Accountants and bookkeepers can now invite new clients to use the Receipt Bank app by SMS, reducing setup time to under two minutes.
This feature is yet another development designed to help accountants and bookkeepers build a seamless client experience and reduce admin time so they can focus on what matters to their clients.
"As the accounting industry moves towards a cloud-based future, client experience, rather than technology, will be the key differentiator in the market", explains Receipt Bank CEO Alexis Prenn."
"Inviting clients by SMS makes the process faster, simpler and more seamless for your clients. It also reduces the time spent onboarding and frees up accountants and bookkeepers to offer more valuable services."
This feature is also available to to small businesses adding new team members within their own organizations.
When adding new users, accountants and bookkeepers, or admin users, can now just tick the SMS invite box. The new user will then receive an SMS with a download link, taking them straight to the appropriate app store for their device. When they download the app, their login details will be pre-poluated, meaning all they need to do is create a unique password.
This allows new users to start using the app within minutes, with all submitted information going straight to their accountant.
According to Sharon Pocock, Founder of Partner firm Kinder Pocock, "The SMS invite is a much faster and more effective way to get clients onboard quickly, because the whole process can be done in 90 seconds."
Receipt Bank's award-winning app is the fastest way for clients to submit documents to their accountant or bookkeeper. Clients can simply snap a photo of their invoice or receipt and Receipt Bank's software extracts the information, with the highest accuracy rating in the industry.
Other recent client experience focused updates include recent updates include Boost Mode and Additional Integrations. The former allows accountants and bookkeepers to push their clients' urgent items to the top of the processing queue. The latter helps partners to personalise their accounts-payable process by integrating Receipt Bank with an additional piece of software such as Bill.com or Gusto, as well as cloud accounting software such as Xero or QuickBooks Online.
About Receipt Bank
Receipt Bank provides award-winning bookkeeping automation software for accountants, bookkeepers and small businesses. Over 4,000 accounting and bookkeeping firms around the world already use it to automate data extraction and data entry.
Receipt Bank integrates with leading accounting software such as QuickBooks Online and Xero and has been awarded Xero Add-on of the Year 2012 – 2015. In 2016 Receipt Bank was Accountex's Meridian Award winner for Best User Interface.
Founded in 2010 by Michael Wood and Alexis Prenn, Receipt Bank now has six offices worldwide. In January 2016, Receipt Bank raised USD $10 million in growth capital from the Kennet Fund.