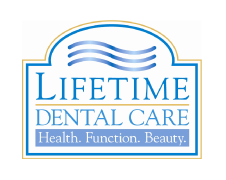 Hays, KS (PRWEB) December 07, 2016
Dr. Jeffrey Lowe now welcomes new patients to visit his practice with or without referrals to receive Fastbraces® in Hays, KS. Dr. Lowe has been providing leading orthodontic treatment for over 20 years and the FastBraces® technique for over six years at his cutting-edge practice. This orthodontic treatment gives patients straight teeth in weeks or months, rather than years. The procedure also spares patients from the pain and potential health risks that are often associated with conventional braces.
In addition to shorter treatment times, patients who visit Dr. Lowe for Fastbraces® in Hays, KS, can expect many unique benefits. This treatment is often more affordable than traditional braces, and it is suitable for adults as well as young patients. Fastbraces® cause less discomfort compared to traditional braces, as this technique creates minimal friction when moving the teeth. Fastbraces® are also more discreet than traditional braces. Dr. Lowe also offers clear ceramic brackets to help patients enjoy a natural look during their orthodontic treatment.
Treatment with Fastbraces® provides many distinct health benefits that have been well-documented over the last two decades. By reducing the time that Dr. Lowe's patients spend wearing braces to achieve straight teeth, this treatment also minimizes root resorption, which can be a side effect of orthodontic treatment. Preventing unnecessary root resorption can reduce the risk that patients will suffer from related complications, such as tooth loss. With Fastbraces®, patients are also less likely to experience issues such as staining or tooth decay near their braces, due to the short treatment time.
For more information about Fastbraces®, patients can visit Dr. Lowe's website at http://www.hayscosmeticdentist.com. To schedule consultations about achieving a healthier smile and straight teeth with Fastbraces® in Hays, KS, patients can use the online request form or directly call Dr. Lowe's practice today at (785) 625-7969.
About the Doctor
Dr. Jeffrey H. Lowe is a trusted general and cosmetic dentist offering individualized dental care to patients in Hays, KS. Dr. Lowe, Dr. McCabe and the entire Lifetime Dental Care team are dedicated to offering the latest advancements in dental techniques and technology. Dr. Lowe values getting to know each and every patient in order to work together and develop the right treatment plan for their individual and long-term needs. Dr. Lowe graduated from the University of Nebraska Medical Center College of Dentistry, however he did not stop his training there. He has completed continuing education courses in sedation dentistry, orthodontics, sleep apnea, dental implants and TMD/migraine treatment, among other services. To learn more about Dr. Lowe or the services Lifetime Dental Care offers, visit their website at http://www.hayscosmeticdentist.com or call (785) 625-7969 to schedule a consultation.