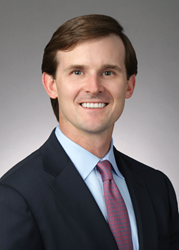 Chevy Chase, Md. (PRWEB) December 07, 2016
The JBG Companies announced today the appointment of David B. Ritchey as Executive Vice President, Director of Commercial Leasing. Mr. Ritchey, a Senior Vice President at CBRE in Washington, will join the JBG team in January 2017. Following the expected merger of The JBG Companies and Vornado/Charles E. Smith into a new public company, JBG SMITH, Ritchey will be responsible for leading the combined commercial leasing team, setting its strategies and goals, and directing outreach to brokers and tenants.
Post-merger, Jim Creedon, currently Executive Vice President with Vornado/Charles E. Smith in charge of leasing, will devote his full attention to overseeing JBG SMITH leasing in Crystal City and Northern Virginia given his depth of experience in these markets.
"We are excited to have Dave join JBG as we work with Vornado/Charles E. Smith to create a best in class leasing team for JBG SMITH," said W. Matthew Kelly, Managing Partner of JBG and CEO designate of JBG SMITH. "The combined skills and collective experience of Dave and Jim will position JBG SMITH as a leader in commercial real estate leasing."
Prior to joining JBG, Mr. Ritchey was a Senior Vice President and top producing broker at CBRE. During his tenure at CBRE, he completed a wide range of office leasing, investments sales, and national consulting assignments in excess of $3.5 billion in total contract value. Amongst other responsibilities, Mr. Ritchey led CBRE's Technology and Media Practice in the Washington Region, which afforded him the opportunity to advise many of the area's fastest growing, and dynamic organizations. Additionally, Mr. Ritchey and his CBRE colleagues represented many of the Region's most prominent developers/landlords with their repositioning, rebranding and leasing strategies.
Mr. Ritchey holds a masters in Real Estate Development from the Massachusetts Institute of Technology and a B.A. from Washington and Lee University. He lives with his wife and three children in Washington, D.C. and he is involved in numerous civic and charitable organizations.
As announced on October 31, 2016, the new JBG SMITH Properties will be the largest, market-leading, best-in-class, pure-play Washington, DC real estate company. Its portfolio will consist of 50 office properties totaling approximately 11.8 million square feet, 18 multifamily properties with 4,451 residential units, and 11 other properties totaling approximately 0.7 million square feet, located in premier submarkets within the Washington, DC metropolitan area. In addition, JBG SMITH will have a pipeline of projects under construction and land for future development that could add over 20 million square feet to the portfolio.