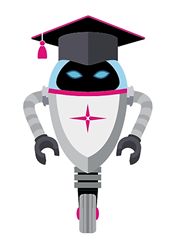 "We are delighted to share and deliver education within the industry; especially since our webinars have been received so positively within the accounting community,"
New York, New York (PRWEB) December 08, 2016
SkyStem LLC, a provider of automated account reconciliation software, announced today that it has issued over 1,300 CPE certificates through its monthly webinar series, supported by the National Association of State Boards of Accountancy (NASBA). Along with SkyStem's success in its webinar program, the company has also recently expanded its training curriculum by offering customer-specific online courses as well as onsite best practice training for accounting departments.
Since the start of the company's webinar program in early 2016, SkyStem has expanded its free CPE webinar series due to popular demand and overwhelmingly positive feedback. Each month SkyStem's thought leader Nancy Wu presents on engaging and relevant topics to hundreds of CPAs across the US.
"We are delighted to share and deliver education within the industry; especially since our webinars have been received so positively within the accounting community," said Nancy Wu, Head of Sales and Support at SkyStem. "We strive for interactive and appealing online presentation where topics are current and interesting for our audience," she continued.
In addition, offered as a complimentary service to all customers, SkyStem is proud to promote education within the industry by offering several different training courses for its customers each month. The company's "ART Genius Academy" provides a comprehensive course curriculum giving users, ranging from preparers and administrators to auditors and executives, access to extra training outside of implementation to ensure all features and components of SkyStem's software, ART, are optimized.
The company has also experienced great success with its onsite training program for CPE credit. With qualified instructors located throughout the US, SkyStem's team of experts offer best practice guidance and fundamentals training for accounting departments, regardless if the organization is a customer of SkyStem.
More information about SkyStem's webinars and training can be found here.
About SkyStem LLC
Headquartered in the heart of New York City, SkyStem delivers a powerful close and account reconciliation application for organizations seeking to streamline their financial processes. The company's flagship solution, ART, is an enterprise technology that helps CFOs and Controllers shorten the month-end close and the time to issue financials by automating balance sheet reconciliations, managing month-end tasks, and providing insightful reporting. The web-based solution streamlines and eliminates up to 90% of manual activities while strengthening internal controls and corporate governance.