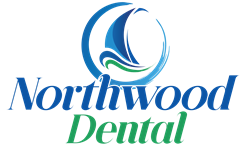 Clearwater, FL (PRWEB) December 07, 2016
Dr. David Wagner and key staff members of Northwood Dental, recently attended a continuing education course titled, Catalyst, presented by Progressive Dental. This course offered the latest techniques in patient communication and improving the overall patient experience during each visit. Patients interested in a dentist in Clearwater, FL, that offers leading care in a comfortable setting, are now encouraged to schedule a consultation with a team member at Northwood Dental.
As a family and cosmetic dental practice, Northwood Dental offers a wide variety of treatments using state-of-the-art technology. Drs. Hagan, Wagner, Karunagaran and Goodman understand that some patients may be reluctant to receive regular dental care, which is why they continually seek continuing education courses to offer the latest minimally-invasive techniques and improve the entire patient experience from the moment patients enter their office.
Laser dentistry, dental implants, Invisalign®, periodontal maintenance, as well as traditional dentistry treatments like root canals, fillings and tooth whitening are all provided at Northwood Dental. The doctors are proud to perform these treatments using the most advanced technology available today, including the PerioLase MVP-7 laser, Cone Beam CT imaging and Dexis® digital X-rays that improve treatment planning and minimize patient discomfort.
Using cutting-edge treatments like laser dentistry the doctors know they can help patients conveniently reclaim their smiles and their oral health. Patients in need of a dentist in Clearwater, FL are invited to contact Northwood Dental by calling 727-288-9085.
About the Practice
Northwood Dental is a family and cosmetic dental practice offering personalized dental care to patients in Clearwater, FL. Drs. Jill Hagan, David Wagner, Saravana Karunagaran and Gabrielle Goodman offer a variety of experienced dental services including laser dentistry, dental implants, Invisalign®, periodontal treatments, sleep apnea and preventative dentistry. The Northwood Dental team strives to offer the latest techniques in dentistry utilizing the most advanced technology in order to offer patients leading care they can depend on. To learn more about Northwood Dental or Drs. Hagan, Wagner, Karunagaran or Goodman, please visit their website at http://www.clearwater-dentistry.com or call (727) 288-9085 to schedule an appointment.