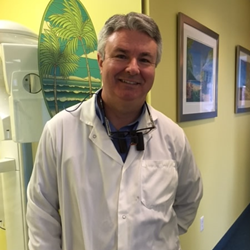 Warren, OH (PRWEB) December 07, 2016
Dr. Joseph Bedich, an esteemed dentist near Warren, OH, recently attended the 150th Annual Ohio Dental Association State Conference in Columbus, Ohio, with his team. He also served as an Alternative Delegate at the ODA House of Delegates Meeting. Offering the latest general and cosmetic dentistry treatments at his practice, the Center for Progressive Dentistry, Dr. Bedich has committed to over two thousand hours of continuing education courses in the last two years.
Dedicated to oral health, the Ohio Dental Association gathers dental professionals from across the state to develop and strengthen dentistry in Ohio. As an alternative delegate, Dr. Bedich was honored to take a larger role in advancing public and professional knowledge of proper oral health.
Dr. Bedich and his team of dental assistants took continuing education courses at the recent Annual Ohio Dental Association State Conference with the goal of bringing the most cutting-edge and promising care to their patients. Dr. Bedich attended practice management courses and the business and office managers expanded their dental software knowledge to improve how they are able to help the practice and each patient.
Participating in a two-day chairside course, the Center for Progressive Dentistry's team of dental assistants learned modern techniques utilizing leading materials in order to provide a state-of-the-art patient experience. Covering cutting-edge cosmetic dentistry procedures, digital photography, bleaching and impression techniques, the team is excited to provide a comfortable treatment experience to each new patient. Dr. Bedich also attended a course covering the latest laser dentistry techniques for minimally-invasive treatment.
Dr. Bedich and his team welcome new patients in need of a variety of cosmetic dentistry treatments including CEREC® same-day dental crowns, Invisalign®, teeth whitening and dental implants, among other services. Patients in need of a trusted dentist near Warren, OH or a dental team dedicated to patient care and state-of-the-art treatment, can call the Center for Progressive Dentistry at 330-615-1598.
About the Doctor
Dr. Joseph D. Bedich is a general dentist in Cortland, OH offering personalized dental care to patients. Dr. Bedich understands the importance of learning the most cutting-edge techniques, which is why he has taken over 2,000 hours of continuing education in a wide variety of services including sedation, implant dentistry, sleep apnea, cosmetic dentistry and head and neck pain management. To learn more about Dr. Bedich or the services he offers, visit his website at http://www.adazzlingsmile.com or call his office at (330) 615-1598 to schedule an appointment.