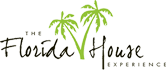 DEERFIELD BEACH, FLORIDA (PRWEB) January 19, 2017
Florida House Experience, a nationally recognized drug and alcohol addiction treatment facility, announce the launch of their redesigned website along with the newly released Neuro Rehabilitative Services, a quantitative EEG- (qEEG) based model of treatment for addiction.
The all new FHE website revolves around a clean and intuitive interface, providing easy access to information on addiction, available treatment services, what a patient can expect, and how to enroll. The website is also equipped with multiple accessible options, right on the homepage, to contact FHE via phone or chat so people struggling with addiction, substance abuse, and mental issues can inquire with the staff before moving forward with treatment.
The new Neuro Rehabilitative Services, implemented at FHE, uses qEEG, sometimes referred to as "Brain Mapping," to evaluate which specific parts of the brain have been affected by substance use. Then, protocols are tailored specifically to treat the affected brain areas using NeuroFeedback, a specialized form of biofeedback that gives recipients greater awareness of the inner workings of their body by way of instrumentation that captures and records brainwaves and other functional activity. This service allows patients to improve their cognition and restore their brain functioning to a level prior to it being compromised by substance use by targeting and treating the affected areas directly.
The Florida House is at the forefront of substance use and mental treatment thanks to their talented collaborative team of Doctors, Psychiatrists, Nurses, Therapists, Psychologists, and Case Managers. The team works together to ensure that each treatment plan is developed specifically for the individual by using a battery of assessments that evaluate, measure, and treat all areas of cognitive functioning in relation to substance use. These assessments include such tests as assessing the brain, blood work, x-rays, and more.
Florida House Experience was founded in 2001 in Deerfield Beach Florida. Over the past 15 years, it has developed into a 200+ bed behavioral health and medicine institution for treating substance use disorders and mental health conditions.
Learn more at fherehab.com.