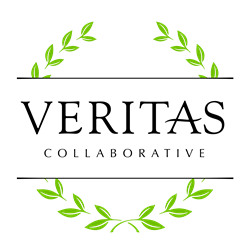 Thank you to Congress for declaring that people with eating disorders matter.
Durham, N.C. (PRWEB) December 07, 2016
Congress today passed the first-ever eating disorders legislation after a push from Veritas Collaborative leadership and federal advocacy organization, Eating Disorders Coalition for Research, Policy, and Action.
"Today is truly a historic and momentous day for the entire field of eating disorders," said Chase Bannister, founder and senior vice president of Veritas Collaborative and board member of the Eating Disorders Coalition. "Thank you to Congress for declaring that people with eating disorders matter."
The 21st Century Cures Act is expected to be signed into law by President Obama following his recent statement of support for the bill.
The House Amendment to the Senate Amendment of H.R. 34 includes the 21st Century Cures and Mental Health Reform Act of 2016, as well as other health funding authorizations, which passed the House of Representatives with a 392-26 vote on November 30th and the Senate today by 95-4.
The legislation includes key provisions from the bipartisan, bicameral Anna Westin Act of 2015 (S. 1865/H.R. 2515), including clarification of existing mental health parity law to improve health insurance coverage for eating disorders. It also highlights the need for residential treatment, early identification of eating disorders trainings for health professional such as doctors, and enhanced information and resources to help early identification of eating disorders by the public.
Earlier this year, Veritas Collaborative urged U.S. representatives in North Carolina to sign on to the Anna Westin Act of 2015 to support the estimated 30 million Americans and 300,000 North Carolina residents suffering from eating disorders. After a visit to Veritas April 4, U.S. Rep. G.K. Butterfield (NC-01) signed on to the bill and declared his support. U.S. Rep. David Price (NC-04) and U.S. Rep Walter B. Jones (NC-03) also cosponsored the bill.
"Recovery from an eating disorder can be a challenging process," stated Congressman Butterfield. "This legislation will help ensure those affected by eating disorders have appropriate resources for prevention, treatment, and access to quality care. Today is a critical step forward to helping more individuals move closer to recovery."
Since the bill's introduction, the Anna Westin Act received the support of 101 senators and congressmen – 36 republicans and 65 democrats – making it the most bipartisan legislation in eating disorders history.
About Veritas Collaborative
Veritas Collaborative is a specialty hospital system for the treatment of eating disorders. Veritas provides a range of services for ages 8 and older, including inpatient, acute residential, partial hospitalization, and intensive outpatient levels of care. Delivering individualized, evidence-based care in a gender-diverse and inclusive environment, Veritas envisions a world in which all persons with eating disorders and their families have access to best-practice care and hold hope for a cure. Multidisciplinary teams of treatment professionals include physicians, psychiatrists, dietitians, therapists, nurses, and skilled therapeutic assistants.