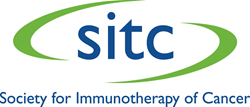 Today's approval of the 21st Century Cures Act clearly communicates to the vast network of institutions and professionals dedicated to cancer research that the U.S. government is committed to the task as well," said SITC President Lisa H. Butterfield, PhD
Milwaukee, Wis. (PRWEB) December 07, 2016
The Society for Immunotherapy of Cancer (SITC) applauds the U.S. Senate's approval today of the 21st Century Cures Act, a wide-ranging health bill whose passage ensures the American government's commitment to curing cancer.
"Today's Senate approval of the 21st Century Cures Act clearly communicates to the vast network of institutions and professionals dedicated to cancer research that the U.S. government is committed to the task as well," said SITC President Lisa H. Butterfield, PhD. "As the scientific and academic communities continue making revolutionary progress on the use of immunotherapy as a cancer treatment, the Cures Act promises to further accelerate such advancements."
The 21st Century Cures Act, sponsored by U.S. Rep. Fred Upton (R-MI), invests more than $6.5 billion in a variety of healthcare initiatives, including funding for cancer research. Among the ways it will affect our field's future is enhancing the ability to more effectively use large volumes of data toward clinical advancements in cancer research, spark development of precision medicine, and accelerates the pace of clinical trials through the required use of centralized institutional review boards. The bill was overwhelmingly approved by the U.S. House of Representatives last week and now seeks sign-off from U.S. President Barack Obama, who has already pledged support of the bill.
On Nov. 29, SITC joined 20 other cancer-focused organizations in a letter to leaders of House and Senate urging approval of the bill prior to the adjournment of the current legislative session. The letter – sent by the NCCR, an advocacy companion organization of the National Coalition for Cancer Research – stressed the critical importance of the bill, including investing in the future of biomedical research with an emphasis on promoting young investigators in the cancer research field. Click here to read the entire NCCR letter.
The Cures Act promises $1.8 billion to continue the National Cancer Moonshot, an initiative led by U.S. Vice President Joe Biden whose sole purpose is to break down barriers in the cancer research community to achieve a decade's worth of progress in treating the disease in just five years. The Cancer Moonshot Blue Ribbon Panel Report, delivered earlier this fall to the National Cancer Advisory Board, included a heavy focus on cancer immunotherapy as a promising area of research moving forward. Several SITC members participated on the panel.
"We've seen incredible progress from scientists, academicians and clinicians to harness the immune system's capabilities to coordinate attacks against cancerous cells," said Butterfield, a professor of medicine at the University of Pittsburgh. "Immunotherapy has saved or extended the lives of so many patients already, and with today's news of America's likely investment toward combating cancer intelligently and aggressively, only the sky is the limit for how far we can take the science."