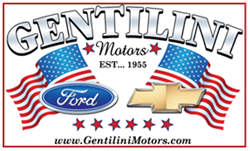 Woodbine, NJ (PRWEB) December 08, 2016
Gentilini Motors, a network of dealerships located in Woodbine, Cape May County, NJ, would like to announce that it is currently accepting toys, food, and coat donations for its 10th annual Food, Coat, and Toy Drive. The team at Gentilini Motors has partnered up with The Foodbank of New Jersey Southern Branch, Toys for Tots in Cape May Courthouse & the US Marine Corps, and Saint Casimir's Parish in Woodbine to lead a philanthropic opportunity, which people can help those who are less fortunate in the community. Gentilini Motors will serve as a drop-off point where community members can leave donations. It will be accepting donations up to the week of Christmas.
As a family-owned dealership in Woodbine for over sixty years, Gentilini Motors recognizes the close community shared in Woodbine and is honored to be a sponsor of this program. It is one of many opportunities for local charity and volunteer involvement that its team participates in year-round. In addition to its philanthropic work, Gentilini Motors will give back to the community through a number of great savings programs until the New Year. These include lease specials, pre-owned sales discounts, 0% financing for up to 72 months on select models, and much more.
Gentilini Motors would like to give thanks to the community of Woodbine and is grateful for the opportunity to do business with them for more than sixty years. From its family to yours, have a happy holiday season!
About Gentilini Motors:
The Gentilini Motors Organization is a family-owned network of dealerships that has served motorists since 1955. Located in Woodbine, Cape May County, NJ, Gentilini Motors is known for providing the highest level of customer service, receiving multiple industry awards for its family-style service. Gentilini Motors' inventory includes models from Ford, Chevrolet, GMC, Rocky Ridge, and more. Visit http://www.gentilinimotors.com to learn more.