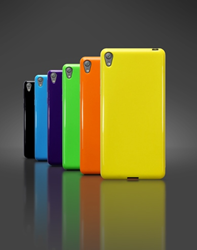 Up to 23% of customers buy a case for the wrong phone model
London, United Kingdom (PRWEB UK) 13 December 2016
The vast variety of phone models in circulation nowadays has made it more complicated than ever for customers to be sure they're buying the right accessory for the right device. How can you tell which iteration of a phone series you have, and what exactly is the difference between an Xperia XA and an Xperia XA Ultra?
Terrapin reports that for certain models around 23% of customers need to exchange their case because they unwittingly bought it for the wrong phone.
The company aims to resolve the problem by providing a team of dedicated sales assistants that are live online to answer any questions and point customers in the right direction.
The service was launched on the Terrapin website in the run up to Christmas with phone cases set to be one of the top stocking filler items this year.
Stu Conroy, Terrapin CEO, explains "We want the experience of visiting our online shop to be as close as possible to walking into a physical store. Our team of experts are there to provide advice and help customers make the best choice."
The company is the only major case manufacturer to provide this level of service and it is part of a wider strategy that focuses on achieving a 100% customer satisfaction rate.
The online retail space has evolved rapidly in recent months. Amazon has undergone a revamp of its listing supervision system to provide more transparency, and a general crack down on false and irrelevant reviews across the web means retailers now operate on a more level playing field. Only companies offering genuinely good products, value for money and excellent customer service will be likely to survive in the long term.
Terrapin believes this is a positive step forward for consumers as companies now need to genuinely adapt themselves to fit what customers want and need. The customer is finally emerging as king!
About Terrapin
Terrapin Accessories was founded in 2006 with the vision of delivering quality smartphone accessories at attainable prices. Disillusioned with the quality of products available, the company began showcasing new manufacturing techniques and advancements in materials, while maintaining a focus on providing excellent value for money.
The brand has a loyal customer following and a strong reputation for providing high end quality and service at honest prices.
The success of the Terrapin brand saw Activ8, its parent company, gain exposure as the fastest growing accessory distributor in 2014, as well as the Mobile News Manufacturer of the Year. The company is headquartered in the United Kingdom and operates in 8 countries globally.
For more information please visit terrapinaccessories.co.uk