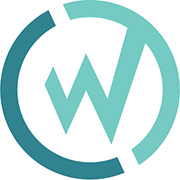 Charlottesville, VA (PRWEB) December 09, 2016
Regal Entertainment Group (NYSE: RGC) and WillowTree, Inc.®, a leading mobile strategy, UX design, and app development services company, announced today that they were recently honored with several Loyalty360 CX Awards at the annual Engagement and Experience Expo held in Denver, Colorado. The awards recognize excellence in customer experience, representing key tenets in the implementation and execution of customer experience programs.
Regal and WillowTree received Gold in Customer Centric Culture, Gold in Brand Messaging, and Platinum in Return on CX. They also received the Platinum Loyalty 360 Degree CX Award that spanned all categories. A list of all nominees can be found here: http://engagementexpo.com/awards
"We are proud to receive four Loyalty360 CX Awards for our Loyalty and Mobile App efforts," said Ken Thewes, Chief Marketing Officer at Regal Entertainment Group at Regal Entertainment Group. "Being recognized as best-in-class for customer experience is an honor and a clear testament to the great work from our Loyalty team, led by Kelly Hawkins, and our digital team, led by Chris Sylvia. Our goal has been and continues to be to provide our loyalty members with a rewards program that has relevant and valued content, an exceptional experience, and one-to-one communication".
Regal and WillowTree worked together on the Regal Cinemas iOS application and Android application with the goal of enhancing the user experience and giving the Regal Crown Club card members an easier way to access their info and rewards. The app has earned 4.5+ stars in the App Store and Google Play from its users.
"Working with our partners at Regal Entertainment Group to help bring their vision to life and enhance the moviegoing experience for guests was an incredibly rewarding experience for WillowTree," said Tobias Dengel, CEO of WillowTree. "The Regal Mobile App is a testament to how designing and implementing a forward-thinking user experience (UX) strategy in a mobile application can result in the creation of product users love that also drives value for a brand."
You can find the Regal Cinemas app in the App Store and Google Play.
About WillowTree
WillowTree, Inc. is a mobile application development, strategy, and UX design company whose focus is to bridge the highest level of consumer UX with enterprise-grade security. WillowTree is an industry leader in field solutions, media delivery, loyalty programs and payments, and connected devices and works with brands such as GE, Johnson & Johnson, Time Warner, AOL, American Express, and Harvard Business Publishing. Clients trust WillowTree to guide and execute their mobile initiatives. Learn more about how WillowTree can help your business by visiting willowtreeapps.com. We Take Mobile Personally™
About Regal Entertainment Group
Regal Entertainment Group (NYSE: RGC) operates one of the largest and most geographically diverse theatre circuits in the United States, consisting of 7,310 screens in 565 theatres in 42 states along with Guam, Saipan, American Samoa and the District of Columbia as of September 30, 2016. The Company operates theatres in 46 of the top 50 U.S. designated market areas. We believe that the size, reach and quality of the Company's theatre circuit not only provide its patrons with a convenient and enjoyable movie-going experience, but is also an exceptional platform to realize economies of scale in theatre operations.