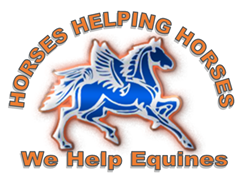 Ron Friedson, President of Horses Helping Horses' sponsor, FHF LLC, noted that "This is a chance for us to give truly significant funds to improve the lives of equines living and working in the most extraordinarily harsh and difficult conditions.
Westport, CT (PRWEB) December 09, 2016
Horses Helping Horses' donation level is extraordinary; unlike many sites that give a small percentage of sales to a charity, it not only donates 15%-20% of each sale to Brooke USA, but does so without inflated pricing. Major name brands are sold at the lowest factory-permitted prices.
At inception, over 50 brands comprising over 2,700 items are represented, including Pessoa, Mountain Horse, Veredus, Ovation, Romph and many other familiar names. A complete range of products for horse and rider, including saddles, tack, boots, and riding wear for both English and Western riders is offered. All riding styles are supported - dressage, jumper, cross country, rodeo and many others.
Please visit HorsesHelpingHorses.com to help Brooke USA take care of hard working and often underfed and abused horses, mules, and donkey's around the world!