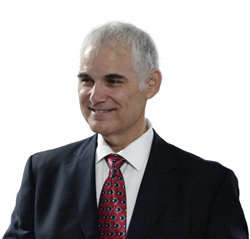 Only certain people qualify for the Self-Directed Solo 401k. But taking the time to investigate whether they might qualify is well worth it.
Charlotte, NC (PRWEB) December 13, 2016
American retirement investors are losing track of old 401k plans, according to a recent article in the Wall Street Journal. This piece, titled "Whatever Happened to That Old 401k?" got the attention of American IRA CEO Jim Hitt, who sees the Self-Directed Solo 401k as an option for retirement investors who want to keep better tabs on their retirement plans.
"For investors—young investors especially—it's easy to lose track of all these things," explained Jim Hitt. "In between jobs, you have other things on your mind, like feeding your family. But investors shouldn't let their 401k plans fall by the wayside simply because they change jobs."
If anything, Jim Hitt argues, more retirement investors should arm themselves with knowledge and take care of those old 401k plans by utilizing a Self-Directed Solo 401k plan. These solo plans are typically aimed at people who start their own business, such as a worker who leaves an old job and begins working on a freelance or contract basis.
According to the article in the Wall Street Journal, it appears as though many retirement investors don't even know about old 401k accounts—which are often funded to an extent. Jim Hitt says that directing one's own 401k has the added benefit of personal investment, since the investor has even more say in the outcome of the investments.
With Self-Directed retirement investment accounts, investors have even more control over what they invest in. With Self-Direction, says Jim Hitt, investors open up new possibilities, including investing in different types of assets that wouldn't be seen in the typical company 401k plan.
Jim Hitt is quick to note that only certain people qualify for the Self-Directed Solo 401k. But taking the time to investigate whether they might qualify is well worth it, according to Jim Hitt.
About American IRA, LLC:
Click here to claim one of our 7 Self-Directed IRA guide(s).
American IRA is committed to providing every client with gold-level service, regardless of account size. Experience their expertise through their certified IRA services professionals. Enjoy the value with one low annual fee of $285 with unlimited assets and unlimited account values. American IRA clients love the benefit of no charge for "All Cash" accounts. The performance of the American IRA staff is unmatched, with quick and efficient processing within 48 hours.
American IRA services thousands of clients and has over $300 million in assets under administration.
American IRA was built by investors for investors, and brings their successful investment experience to the table, providing excellent educational material showing the public that their Self-Directed IRA account can invest in a variety of assets such as real estate, private lending, limited liability companies, precious metals and much more.
American IRA is conveniently located in Asheville, NC and Charlotte, NC, and serves clients nationwide.