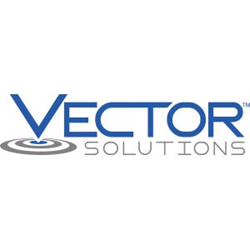 I am proud to announce our acquisition of LearnSmart, a company that shares our core values, strives for excellence and brings deep experience in video course design, microlearning and technology certification solutions
Tampa, FL (PRWEB) December 08, 2016
Vector Solutions, the leader in eLearning, workforce training and performance management solutions for architecture, engineering, construction (AEC), industrial and public safety organizations, announced today that it has acquired LearnSmart, a leading provider of high-quality professional skills, project management and IT and security training.
LearnSmart has nearly 20 years of experience helping thousands earn career-related certifications from respected vendors, such as Project Management Institute (PMI), Cisco, Microsoft and CompTIA. LearnSmart serves clients from a broad range of Fortune 500 companies, as well as universities, government institutions, and the armed forces.
The acquisition will provide customers of LearnSmart access to over 4,000 additional courses, new learning management system functionality, and continued first-class support from a team of eLearning and industry experts. Customers of Vector Solutions brands, RedVector and TargetSolutions, will gain additional access to 1,000+ quality, video-based courses covering a wealth of new topics.
"The Vector Solutions mission is to change the world through revolutionary technology solutions that save lives, inspire professionals and elevate performance," said Vector Solutions CEO Jeff Gordon. "With that comes a commitment to growing our business so that we can provide the very best in eLearning and performance support to our customers. I am proud to announce our acquisition of LearnSmart, a company that shares our core values, strives for excellence and brings deep experience in video course design, microlearning and technology certification solutions."
LearnSmart's 1,000+ courses covering IT and security, project management, HR and administrative, workplace safety and business are mobile-optimized and composed of thousands of smaller "lessons." This format aligns with the Vector Solutions mobile-first strategy, as well as its goal of providing learning access to customers at the exact moment of need, in short bites, to improve operational performance.
"Vector Solutions shares our same level of commitment to education, mobility and performance support," said LearnSmart President Jay Gandee. "That's why we are thrilled to add our experiences and expertise and begin our next chapter together. Collectively, we will be able to offer so much more value to clients."
About Vector Solutions
Vector Solutions sets the standard for excellence in delivering online continuing education, training and performance management solutions to the architecture, engineering and construction (AEC) industries, as well as industrial, public safety and IT fields. Through its brands RedVector, TargetSolutions and LearnSmart, Vector Solutions offers individual courses as well as and large-scale corporate training solutions via a state-of-the-art Learning Management System. With an online library exceeding 5,000 courses authored by more than 200 subject matter experts, Vector Solutions serves professionals and firms across the globe. The recipient of numerous community honors and industry awards, Vector Solutions was founded in 1999 and is headquartered in Tampa, Florida. For more information, call 1-866-546-1212 or visit http://www.Vector-Solutions.com.