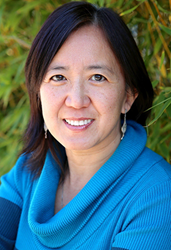 Berkeley, California (PRWEB) December 19, 2016
The U.S. Department of Education reported that after Spanish, Mandarin was the most popular dual-language education program implemented by individual states in 2013. In September 2015, the US-China Strong Foundation launched its 1 Million Strong campaign to increase the number of American K-12 Mandarin language learners to one million by 2020: "Announced in 2015 by Presidents Barack Obama and Xi Jinping, the goal of 1 Million Strong is to grow the next generation of leaders who have a deeper understanding of China by creating a pipeline of China-savvy employees in a range of critical industries, and ensuring that US students from all backgrounds have the opportunity to gain China-related skills." According to the Foreign Service Institute, it takes about four times the amount of time to be proficient in Mandarin Chinese as the time needed to be proficient in a romance language more closely to English such as French, Spanish, or Italian. No wonder David Moser from the University of Michigan wrote a famous essay titled, "Why Chinese is so damn hard?" It bears the question: What is the most effective way to learn Chinese?
Historically, Chinese language learning was primarily limited to heritage language schools by and for Chinese immigrants either after-school or on weekends. Chinese was learned mostly through textbooks from China or Taiwan with limited content on Chinese history, culture, and geography. Since the 1980's, there have been Chinese language immersion schools in the U.S, making Chinese language learning a part of the regular school curriculum. However, the approach adopted in most Chinese immersion programs remains textbook based (drilling students through dictation, sentence writing, and so forth). The biggest problem with this approach is that the students learn "textbook Chinese" which is hardly comparable to the language they would be using during daily life and learning. It is unlikely that students taught by this method will be able to fully use the language they learn in real life. In addition, the scope of Chinese learning is narrower in many Mandarin immersion programs with the primary focus being on language learning.
The Shu Ren International School is a Mandarin immersion school for students from preschool to grade 8 that is expanding it's offerings and now enrolling PreK-8 students. The school is also an authorized International Baccalaureate (IB)'s Primary Years Program (PYP). The PYP curriculum includes the following components:
The written curriculum explains what PYP students will learn, through identifying a framework of what's worth knowing. A balance is sought between acquiring knowledge and skills, developing conceptual understanding, building a positive attitude, and finally taking responsible action.
Knowledge: There are six transdisciplinary themes in the PYP, which are central to the knowledge aspect of the essential element mentioned above. The six transdisciplinary themes are: Who we are, Where we are in place and time, How we express ourselves, How the world works, How we organize ourselves, and Sharing the planet. The PYP is transdisciplinary, meaning that students spend most of their time learning about globally significant themes from a variety of perspectives and disciplines as opposed to having traditionally separate subject courses. The subjects in the PYP include Language, Mathematics, Science, Social studies, Arts, and PSPE (Personal Social Physical Education).
Skills: Through planned activities students acquire and apply a set of transdisciplinary skills that will allow them to succeed in a changing world. They are: social skills, communication skills, thinking skills, research skills and self-management skills. These skills are valuable, not only in the units of inquiry, but also for any teaching and learning that goes on within the classroom, and in life outside of school.
Concepts: Eight key concepts are identified (Form, Function, Causation, Change, Connection, Perspective, Responsibility, and Reflection). These powerful ideas have relevance within subject areas but also transcend them, and are accompanied by open-ended questions. These questions promote focus, and develop a coherent, in-depth understanding.
Attitudes: The PYP Attitudes are a vital focus in the development of positive attitudes towards people, the environment, and learning. They include: appreciation, commitment, confidence, cooperation, creativity, curiosity, empathy, enthusiasm, independence, integrity, respect, and tolerance.
Action: "In the PYP, it is believed that education must extend beyond the intellectual to include not only socially responsible attitudes but also thoughtful and appropriate action. An explicit expectation of the PYP is that successful inquiry will lead to responsible action, initiated by the student as a result of the learning process. This action will extend the student's learning, or it may have a wider social impact, and will clearly look different within each age range." (Making the PYP Happen, IB, 2007)
The taught curriculum, details how best students learn and good classroom practices in the framework of the PYP. The PYP is committed to structured, purposeful inquiry that actively engages students in their own learning. These inquiries, focus on important issues of the social and natural world, helping students construct meaning from the world around them.
Assessment of student work in the PYP is carried out in a variety of ways. Most importantly, your child will be involved in developing the criteria of assessment with the teacher. Supporting them in understanding how he/she will be assessed before any assessment take place. This partnership will engender a much greater understanding of assessment, develop better self-assessment, and raise personal achievement expectations. This is part of the PYP goal to increase students' awareness of their own learning.
At Shu Ren, our PYP curriculum is written, taught and assessed exclusively in Mandarin Chinese at our Pre-primary school (ages 3-5) and in both Mandarin and English from Kindergarten to Grade 5. Chinese language is used not just to learn language, but to be used as a vehicle for inquiry, in the process of obtaining enduring understanding about important and significant aspects of the world, and building their attitudes and characters. This model offers a rich and significant context for Chinese language learning, thus, the language learned can be easily transferred into daily life, stimulate students' interests in the language and obtain a higher order thinking ability in Chinese. When Chinese is used as the language of learning, it becomes more fun and meaningful to students and thus, learning Chinese is not as hard as it once was!
Jie Moore is the current head of school at Shu Ren International School. She received her B.S. in Biology from Beijing University, and Ph.D. in Sociology from University of Washington. After graduate school, Jie worked as a Research Scientist at the University of Washington for six years during which she studied a variety of issues related to academic and social/emotional development among children and adolescents. Through her research, she began to think it might be beneficial to children in the United States if the best educational approaches and cultural perspectives of China and the United States were combined.
Other Publications:
Guo J., Collins, L.M., Hill, K.G., Hawkins, J.D. (2000) Developmental pathways to alcohol abuse and dependence in young adulthood. Journal of Studies on Alcohol 61(6):799-808.
Guo J., Hill, K.G., Hawkins, J.D., Abbott, R.D. (2001) Childhood and adolescent predictors of alcohol abuse and dependence in young adulthood. Journal of Studies on Alcohol 62(6): 754-762.
Guo, J., Chung, I.J., Hill, K.G., Hawkins, J.D., Catalano, R.F., and Abbott, R.D. (2002a) Developmental relationships between adolescent substance use and risky sexual behavior in young adulthood. Journal of Adolescent Health, 31(4), 354-362.
Guo, J., Hill, K.G., Hawkins, J.D., Catalano, R.F., and Abbott, R.D. (2002b) A developmental analysis of sociodemographic, family, and peer effects on adolescent illicit drug initiation. Journal of the American Academy of Child and Adolescent Psychiatry, 41(7), 838-845.