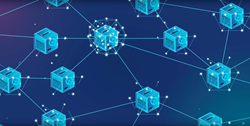 "In 2017 it is our goal to use this funding to accelerate the development of WINGS in order to harness blockchain technology and crowd intelligence powering the next-generation of global project funding and management," said Boris Povod, WINGS President
ZUG, CH (PRWEB) January 03, 2017
WINGS (wings.ai), a decentralized platform to create, crowdfund, join, and manage projects using blockchain and smart contracts, today announced having reached just over $1.7 Million in donations (1700+ BTC).
WINGS combines decentralized decision-making with forecast markets for valuing projects, for filtering out low-quality projects, and for project milestone risk assessment, while making all of this easily accessible to anyone with a smartphone via popular IM systems such as Telegram. Projects launched using WINGS use a new coordination technology that combines blockchains and smart contracts termed as "decentralized autonomous organization" (DAO). Using WINGS, DAO projects are first vetted and valued by a global community before moving to the crowdfunding stage; project funds are kept in individual smart contract enforced escrows while project backers have the ability to get involved in project governance.
WINGS token-holders, who actively forecast, are rewarded with a fraction of every funded project, based on their forecasting ability. In return, projects get feedback and market valuation insights prior to conducting their funding campaign, and those giving funds to a project get valuation and risk insights based on the swarm intelligence.
"The $1.7 Million in support we have received so far from the cryptocurrency community and the number of projects which have contacted us to use the systems affirms the need for an objective, intelligent and scientific approach to global crowdfunding and project governance," said Boris Povod, President of the WINGS Foundation Council, "In 2017 it is our goal to use this funding to accelerate the development of WINGS in order to harness blockchain technology and crowd intelligence powering the next-generation of global project funding and management."
Crowdfunding can take the form of donations, rewards or equity. It is a rapidly growing industry, exceeding $34 Billion in 2015. With DAO technology, large, globally distributed groups can now coordinate activities in a fluid organizational model that combines decision-making, participation, and financial operations via immutable blockchains and smart contracts execution.
Started on November 18, 2016, the WINGS donation-based crowdfunding (https://fly.wings.ai) has witnessed over 1200 people donating funds in the form or Bitcoin (BTC), Ether (ETH), Ethereum Classic (ETC), Litecoin (LTC), and Ripple (XRP). The campaign is set to end on January 6, 2017 at 6 AM UTC-0; after this 75 million "WINGS" will be allocated by the WINGS community for selecting, evaluating and forecasting on crowdfunding projects, and for making decisions for the WINGS DAO.
To contribute to the project go to https://fly.wings.ai.
About WINGS Foundation
WINGS Foundation is based in Switzerland and comprised of a decentralized team of blockchain professionals aiming to bring blockchain-enabled projects to the mainstream. WINGS makes DAO technology accessible to entrepreneurs and companies who are looking to leverage the global reach of bitcoin and other blockchains for project funding, the power of swarm intelligence powered forecast markets for higher quality decision-making, the versatility of smart contracts for a global decentralized agreement framework, and the ease of use of the instant messengers for audience reach. For more information, visit the WINGS website at wings.ai.
For more information, visit the WINGS website at https://wings.ai.
Media Contact: Dominik Zynis, domi(at)wings(dot)ai