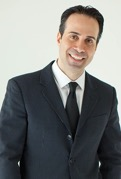 As style icons like Bella and Gigi Hadid take center stage, aesthetic procedures will shift farther and farther away from the big breasted, big lipped bombshell look, and closer toward a subtly curated look that focuses purely on the fine details
Beverly Hills, CA (PRWEB) December 13, 2016
Top aesthetic, plastic, and reconstructive surgeon Dr. Raffi Hovsepian reveals the most surprising plastic surgery trend to expect in 2017. Departing from the "bigger is better" mentality long held by both patients and plastic surgeons, the triple board certified Dr. Hovsepian is making the case for results so understated and natural-looking, they are almost indiscernible.
"There is a fundamental shift happening not only in the aesthetic and plastic surgery space, but also in our perceptions of beauty. And, we have the millennial generation to thank for it," said Dr. Hovsepian. "Individuality is being celebrated more than ever before, and this sentiment is precisely what should be echoed in our current approaches to plastic surgery. As style icons like Bella and Gigi Hadid take center stage, aesthetic procedures will shift farther and farther away from the big breasted, big lipped bombshell look, and closer toward a subtly curated look that focuses purely on the fine details."
At his office in Beverly Hills, California, Dr. Hovsepian has mastered the art of "small but significant tweaks." Whether working with facial fillers or breast implants, the focus remains on enhancement, not transformation. For example, a breast augmentation may have much less to do with increasing the cup size and more to do with establishing greater holistic proportion and symmetry with the body.
"I believe plastic surgery is moving in a really exciting and very positive direction in the coming years," said Dr. Hovsepian. "A lip enhancement, for instance, may no longer be about looking like Angelina Jolie, but rather the best version of yourself. Similar to straightening our teeth with braces, aesthetic and plastic surgery is becoming more about fine-tuning what we've already got, and less about looking completely different. My prediction is that plastic surgery may become so subtle and understated, that the masses may think it has gone completely out of style."
For more information or to schedule an appointment with Dr. Hovsepian, please visit: http://www.RHMD.com.
###
About Dr. Hovsepian
One of the most skilled aesthetic, plastic, and reconstructive surgeons in Southern California, Dr. Raffi Hovsepian is both triple board certified and among the select to have been indoctrinated into the American Board of Medical Specialties. Having studied under several of the world's leading pioneers in the field, he is now regarded as a super specialist in the entire spectrum of aesthetic surgeries for the nose, face, breasts, and body. His highly customized treatment plans and transparent approach to patient care deliver consistently authentic aesthetic results, garnering him numerous awards and recognitions, including "America's Top Plastic Surgeon." As an internationally recognized leader in his industry, Dr. Hovsepian regularly performs educational surgeries and is often called upon by various television programs and publications for his expert advice. He has been featured on The Dr. Oz Show, Entertainment Tonight, Fox News, and more.