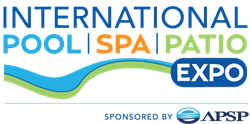 The conference program provides attendees with key information, innovative thinking, and critical learning skills they need to grow their careers
Dallas, TX (PRWEB) December 09, 2016
The 2017 International Pool | Spa | Patio Expo™ (PSP) has issued a Call for Presentations to all educators, consultants and specialists from around the world who want to share their knowledge and business expertise as presenters for the educational conference program.
The conference program will be held October 29 – November 3, 2017, with exhibits taking place on November 1-3 at the Orange County Convention Center in Orlando, FL. The educational conference program presents the latest trends in the pool, spa, and outdoor living industry and is designed to help attendees increase their bottom line and expand their technical knowledge.
Producers of the event are seeking expert speakers with proven, dynamic presentation skills and in-depth knowledge; sessions are 90 minutes in length and should contain timely, practical information that can be immediately implemented in the workplace.
"The conference program provides attendees with key information, innovative thinking, and critical learning skills they need to grow their careers," said Brandi McElhaney, Senior Conference Manager. "We look forward to seeing the valuable education entries."
Topic submissions should focus on applications-oriented, real world, problem-solving topics and be free of promotional materials to sell a product or service.
The primary audience of the educational conference program includes residential and commercial builders, retailers, service companies, designers, landscape architects and other ancillary industry professionals. The conference program will be seeking and filling sessions for targeted educational tracks covering outdoor living, retail, general business, commercial, builders and service professionals.
The deadline for submitting Call for Presentations proposals is February 20, 2017. Interested parties should complete the Call for Presentations Survey: 2017 Call for Presentations Survey. Companies that qualify for exhibit space must be an exhibitor to be considered for a slot in the conference program. Questions should be directed to Michelle Rohmer, Associate Conference Manager via email to michelle.rohmer@informa.com.
About the International Pool | Spa | Patio Expo
The International Pool | Spa | Patio Expo is the must-attend event for the pool, spa and backyard professional to stay abreast of trends, market directions and cutting-edge technology. Rebranded in 2008, the show is made up of the former International Pool & Spa Expo, Backyard Living Expo and AQUA Shows. The official show sponsor is APSP; the official show publication is Pool & Spa News; and the official show endorser is Genesis. Formerly owned by APSP, the show was sold to Hanley Wood Exhibitions in February 2001. Hanley Wood Exhibitions was acquired by Informa Exhibitions U.S. in December 2014. http://www.poolspapatio.com
About Informa Exhibitions U.S., Construction & Real Estate
Informa operates at the heart of the Knowledge and Information economy. It is one of the world's leading business intelligence, knowledge and events businesses with more than 6,000 employees in over 100 offices across 25 countries. The Dallas Exhibitions team produces a portfolio of 13 trade shows in various sectors of the construction and real estate industry. http://www.informaexhibitions.com