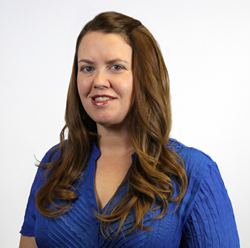 Indianapolis, IN (PRWEB) December 09, 2016
The Indiana Society of Association Executives (ISAE) presented the Indiana CPA Society with three awards at its 2016 STAR Awards banquet celebrating associations in Indiana on December 8.

Stephanie Parton, CAE, IOM, of Indianapolis was named "Association Professional of the Year." As director of marketing communications, she manages a team that consistently produces award-winning communications campaigns targeting membership, sales, event attendance and volunteer recruitment. Parton started with the Society in 2000, has volunteered for the U.S. Chamber of Commerce since 2011, earned her Certified Association Executive (CAE) credential in 2013, and is currently serving as the Board Vice Chair of the Chamber's Winter Institute for Organization Management.
The Society's CPA Excellence won for "Outstanding Newsletter" (for associations with a budget of more than $750,000). Instead of a sales approach as with the Society's professional development courses, the Society now provides a cost-effective, graphics-based biweekly enewsletter providing valuable news and resources that drive back to the CPA Center of Excellence® subsidiary website and ultimately sales. Further, reducing the number of individual marketing emails has reduce the inbox clutter for members and increased the open and click rates for both news and products.
The successful addition of competency-based learning towards CPA license renewal won for "Outstanding Government Relations Program" (for associations with a budget of more than $750,000). In order to advance professional learning by adding competency-based options, the Society collaborated with the Indiana Board of Accountancy on a pilot program and then a rule change that has resulted in Indiana being the first and only state in the country to permit competency-based education vs. hours-based education to qualify for CPA license renewal. This is the first significant change to the continuing professional education model for CPAs in over 50 years.
###
About the Indiana CPA Society
Nearly 8,100 CPAs in public practice, business and industry, government and education are members of the Indiana CPA Society. INCPAS is the most trusted business resource and advocate in Indiana. Its members are required to abide by the CPA profession's code of conduct. INCPAS members also receive access to quality educational programs and peer networking for knowledge sharing. Society members are trusted advisors to Indiana's business community. INCPAS celebrated its 100th anniversary in 2015. For more information, visit incpas.org.