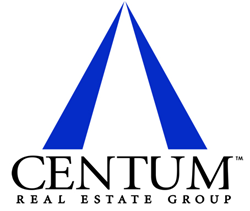 "The Shoebox portfolio sale is another example of how Mr. Duffy and Mr. Mueller continue to display an unrivaled commitment to getting the most value for their client's real estate assets."
Hoboken, New Jersey (PRWEB) December 12, 2016
Brokers Otis Duffy and Michael Mueller from Centum Real Estate Group have recently relisted Shoebox Self Storage, a 274-unit facility located in Oak Ridge, NJ with two additional adjacent lots with Ten-X.
The Shoebox Self Storage portfolio is being sold via Ten-X.com through its Offer Select platform. Offer Select provides all available due diligence material and allows sellers and brokers to accept signed offers immediately online. It also enables negotiation while giving buyers an exclusive diligence period to inspect properties before removing contingencies.
One of the adjacent lots is approximately one acre and sits on the hard corner across Grove Street to the west of the Shoebox site. This corner lot could support development of additional self-storage or retail. The other adjacent lot, to the East has an exemption from the State of New Jersey allowing for development of a single-family home and sits on 5.2 Acres.
More information about the sale can be found HERE
"Centum's experience with Ten-X and their knowledge of the market has made working with them an absolute pleasure" Said Vice President Thatcher Milholland. "The Shoebox portfolio sale is another example of how Mr. Duffy and Mr. Mueller continue to display an unrivaled commitment to getting the most value for their client's real estate assets."
About Ten-X
Ten-X is the nation's leading online real estate transaction marketplace and the parent to Ten-X Homes, Ten-X Commercial and Auction.com. To date, the company has sold 244,000+ residential and commercial properties totaling more than $41 Billion Dollars.
About Centum Real Estate Group
Centum Real Estate Group LLC is a full-service firm that handles commercial and residential properties, financing and structuring Deferred Sales Trusts. With licenses in New York and New Jersey, Centum offers comprehensive professional in-house underwriting of assets to ensure that transactions happen in an efficient and profitable manner. Centum offers a full range of specialties with brokers who specialize in Self Storage, Retail, Senior Living, Hospitality, Multi-Family, etc. in New York and Northern New Jersey. Michael Mueller is the Broker of Record in the New York office while Otis Duffy is the Broker of Record for the Hoboken, NJ office while also maintaining a Broker's license in New York.