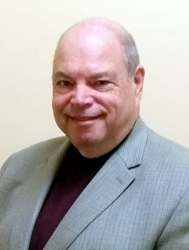 I'm very proud of our team. All of our bilingual Benefit Representatives are backed with solid experience and unsurpassed support every step of the way to ensure that our client's employees understand and appreciate their benefits.
Long Grove, IL (PRWEB) December 15, 2016
BenefitVision, Inc., a full range of provider of employee benefit enrollment, administration, and communication services, has launched operations of an all new, state-of-the-art Employee Benefits Enrollment and Administration Center in San Juan, Puerto Rico. The new facility has the capacity to host 160 Benefit Representatives and will feature the most extensive bilingual support in the industry. It will also provide a cost-effective resource to support BenefitVision's comprehensive slate of benefits services.
BVI-PR is located at the Hato Rey Center, a premier location in the heart of San Juan's business district. The Center is staffed by fluent bilingual benefit representatives who hold health and life insurance licensing across the United States. They will work to support BenefitVision's clients in Puerto Rico as well as the 50 states.
John Resor, President of BenefitVision, noted, "Operationally, our technical support for clients will be delivered seamlessly, coordinated through our phone and online enrollment systems, across the United States."
BVI-PR has already begun support for the enrollment of the health plan promoted by the Teachers Union in Puerto Rico (AMPR). The center is now launching support for the 120,000 retirees of the government, sponsored by the Pensionados (Retirees Association).
BVI-PR hours will be from 9 AM to 1 AM each workday to support BenefitVision's practice of providing enrollments from 9 AM to 9 PM, coast to coast.
About BenefitVision
Founded in 1994, BenefitVision offers a full range of employee benefit enrollment, administration, and communication services. The company's primary focus is centered on effective communication of core benefits, features, and choices to employees. BenefitVision offers fully customizable programs that help employers control rising healthcare costs while retaining satisfied employees.
BenefitVision delivers its services through offices in Los Angeles, an Enrollment Center in Harrisburg, PA, and now through BVI-PR located in San Juan, Puerto Rico.
Contact for journalists:
Virginia Eanes
BenefitVision, Inc.,
2690 Commerce Drive, Suite 200
Harrisburg, PA 17110
800.810.2200 Ext 1115