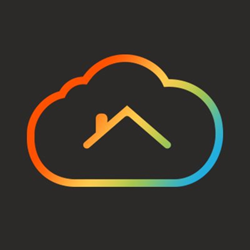 "Our strategic move into the Education sector will expand our cloud-based storage offering beyond personal storage to support a growing IOT segment,"
Doylestown, PA (PRWEB) December 13, 2016
RXD Media, LLC, is continuing the expansion of its IPAD services with a push into the burgeoning education sector. RXD seeks to be at the forefront of this growing market.
As part of its expansion plans, RXD filed an application to register the service mark IPAD EDUCATION for providing temporary use of on-line non-downloadable cloud computing software for storage and retrieval of personal information related to education or classroom activity. The application was filed on December 5, 2016 based on RXD's bona fide intent to use the mark in commerce. The USPTO has assigned serial number '87257583' to the application.
"Our strategic move into the Education sector will expand our cloud-based storage offering beyond personal storage to support a growing IOT segment," said RXD Media President and CEO, Keith Clements. "Our partners are excited about our potential in this market. Education is a niche under the umbrella of enterprise IOT solutions, and there are unique needs we can meet in this space."
RXD is continuing to build off the momentum it has gained in its current Opposition proceedings inside the USPTO with IP Application Development, LLC, a wholly-owned subsidiary of Apple, Inc. that licenses the IPAD trademark to Apple, regarding RXD's rights in its IPAD Service Mark. To view and follow the current USPTO proceedings of Opposition number 91207333 go to: http://ttabvue.uspto.gov/ttabvue/v?pno=91207333&pty=OPP.
To see the all latest developments of RXD, including its plans with Education, please go to http://www.ipadtoday.com.