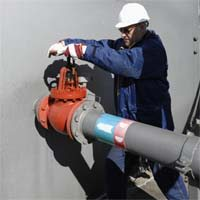 n animal models, asbestos fibres ingested with drinking water act as a co-carcinogen...
Raleigh, NC (PRWEB) December 13, 2016
A new report published in an Italian medical journal says Italy is not doing enough to manage the potential mesothelioma risk created by asbestos fibers in the drinking water. Surviving Mesothelioma has just posted an article on the the report. Click here to read it now.
Researchers with the International Society of Doctors for Environment say the asbestos recently reported in drinking water in Tuscany could set up people in the area to develop peritoneal mesothelioma and other kinds of cancer, especially in combination with other carcinogens.
"In animal models, asbestos fibres ingested with drinking water act as a co-carcinogen in the presence of benzo(a) pyrene and, according to the International Agency for Research on Cancer (IARC ), there is evidence pointing to a causal effect of ingested asbestos on gastric and colorectal cancer," write Drs. Agostino Di Ciaula and Valerio Gennaro, the authors of the study.
According to the report in the Italian journal Epidemiology and Prevention, the likelihood of a diagnosis of mesothelioma or another type of cancer is proportional to how much water is consumed and whether or not there is simultaneous exposure to other cancer-causing agents.
"This report is a reminder that asbestos is one of those carcinogens that is all around us," says Alex Strauss, Managing Editor of Surviving Mesothelioma. "Just because you do never worked in an asbestos industry does not necessarily mean you are not at risk for malignant mesothelioma since there are so many other possible ways to be exposed."
To read more about asbestos fibers in drinking water and their possible relationship to cancers like mesothelioma, see The Hidden Mesothelioma Risk in Italy's Drinking Water, now available on the Surviving Mesothelioma website.
Di Ciaula, A and Gennaro, V, "Possible health risks from asbestos in drinking water", Nov/Dec 2016, Epidemiology and Prevention, pp. 472-475, https://www.ncbi.nlm.nih.gov/pubmed/27919155
For nearly ten years, Surviving Mesothelioma has brought readers the most important and ground-breaking news on the causes, diagnosis and treatment of mesothelioma. All Surviving Mesothelioma news is gathered and reported directly from the peer-reviewed medical literature. Written for patients and their loved ones, Surviving Mesothelioma news helps families make more informed decisions.