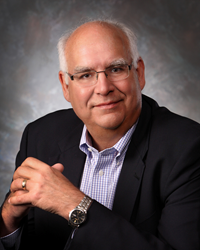 "We are laser focused on creating the necessary action steps to grow a company's revenue and profits -- Craig Janusz.
Grand Rapids, Michigan (PRWEB) December 14, 2016
West Michigan executive Craig Janusz has launched Strategic Solutions Enterprise LLC to share his more than 25 years of business knowledge and experience with area companies on how to scale-up operations to grow revenue and increase profits that exceed industry peers.
Janusz, former co-owner of Iso-Trude Inc. who was instrumental in taking the company from a startup to a $10 million business, has teamed up with Gazelle International in Austin, Texas and the Lean Learning Center in Troy, Mi. to offer a complete suite of strategies for small - and mid – market companies. He emphasized that the simple strategies do not add organizational complexity for clients as they pursue revenue and profit goals.
"We are laser focused on creating the necessary action steps to grow a company's revenue and profits," said Janusz, 61 who successfully sold Iso-Trude to Lauren Plastics Inc. 2013, then stayed on for two years to complete a seamless transition. "We concentrate on driving actions with our clients, and our unique fee structure guarantees that we work together as a team.
"We don't tell people how to do things. We ask questions to discover what needs to be done, then work with the leadership team to develop specific steps that allow our clients to grow their revenue and profits."
Janusz said his firm identifies opportunities in four main areas of the business: people, strategy, execution and cash management. Strategic Solutions works with top management to prioritize what obstacles need to be tackled first, then helps guide the client with practical solutions.
"We focus on the long-term health of the organization, rather than just holding seminars or 'events' at the company that only provide a short-term boost," Janusz said. "The structure and discipline that we bring to the table allows our clients to build something sustainable."
Before Strategic Solutions Enterprise accepts a client, it first asks the leadership team of a company to conduct an appraisal of operations with proprietary assessment tools. The firm then conducts a free four-hour consultation on the findings and what they mean for the organization's long term health.
"Before we begin to work with clients, it is critical that we all understand the opportunities and challenges moving forward," said Janusz, who holds a master degree in business administration from Lake Forest Graduate School of Management. "The fit must be right because we access sensitive information and work as a team to address what may be emotionally charged issues."
Janusz has earned high marks from clients and colleagues for his business acumen. "Craig's commitment to excellence in operations and his dedication to the individuals he works with sets a great example for all who work with him," said Vicki Whiting, professor at the Gore School of Business at Westminster College in Salt Lake City. "Craig is a life-long learner with critical manufacturing leadership expertise. He is humble, committed to success, and fantastic to work with."
While his experience is primarily with manufacturing operations, Janusz emphasized that the same principles are involved in scaling up an organization in any business sector. To succeed, an organization must make smart decisions in four key areas: people, strategy, execution and cash management.
For more information on Strategic Solutions Enterprise, interested individual should refer to the firm's website at http://www.strategicsolutionsenterprise.com. For more information on this news release or to obtain photos, please contact Matthew Gryczan at matt(at)runengine(dot)com or 616-916-8158