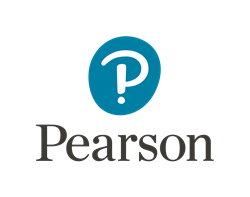 BOSTON, Mass. (PRWEB) December 13, 2016
Pearson today announced the release of its Learning Design Principles (LDPs), used to support the integration of teaching and learning research into the design of Pearson products. There are 45 LDPs included in Pearson's syntheses, all of which are being released under a Creative Commons license so they can be used by the public.
The LDPs, which may be familiar to many educators and learning scientists, summarize the most fundamental methods and theories of learning.  Each research-based principle has been vetted by subject matter experts and is now tailored for direct application in product and feature development.  What's distinctive is that Pearson applies these principles to the design of its products, ensuring that each element of a product supports learning. This is an important step in delivering on Pearson's mission to improve learner outcomes.  
"We're excited to share our Learning Design Principles as a way to open up a broader conversation about what principles should serve as the foundation of education products," said Curtiss Barnes, Managing Director of Global Product Management and Design for Pearson.  "As our work matures we'll be sharing what we learn about which principles are successful, and why. Our hope is for the education industry, and those working in design, to embrace, utilize and extend these principles so we can engage in a collective effort to improve the outcomes of education products."
An example of the LDPs in action can be found in Pearson's REVEL courseware. Replacing the traditional textbook, REVEL enables students to read, practice and study in one continuous experience. With its streamlined interface and segmented content, it applies principles of multimedia design for reducing cognitive load. Students are also prompted to engage in individual and team writing activities which build upon the learning design principles of writing to learn, learning strategies and collaboration. Embedded assessment leverages the principles of formative assessment and feedback which help learners prepare for classroom discussion, course projects, and higher stakes assessment. As Pearson's efficacy and research team continues to measure and improve the outcomes of REVEL, they will learn more about how these principles apply across multiple disciplines, contexts and learners, and be able to iteratively improve how REVEL impacts learning.
Many education research initiatives discover applications that impact learning but cannot do so at scale.  On the other hand, many ed tech products are built on solid user experience and market research but fail to impact learning.  Pearson is pioneering a principle-based design process whereby research-based methods are applied to the design of products across a variety of disciplines and with millions of learners globally. Paired with Pearson's capabilities to measure the impact of that design on learner outcomes, its products have an opportunity to positively impact learning at scale.
"Millions of learners are using digital courseware to support their learning. The reality is that we don't know how well all of it's working. We believe products that start with learning design can deliver better outcomes for students," said Tim Bozik, President of Global Product for Pearson. "That's what we're out to prove at Pearson."
###
Pearson is the world's learning company, with expertise in educational courseware and assessment, and a range of teaching and learning services powered by technology.  
Our mission is to help people make progress through access to better learning.  We believe that learning opens up opportunities, creating fulfilling careers and better lives. For more, visit http://www.pearson.com.