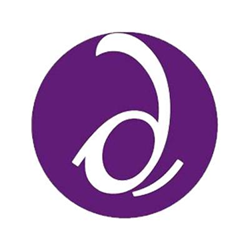 Tattoo regret is becoming a growing problem for San Diego residents.
San Diego, CA (PRWEB) December 14, 2016
A new laser is available at Dermacare Laser & Skin Care Clinics, with the ability to eliminate body ink more effectively than ever before. Dermacare is only one of a few clinics in the San Diego area to offer PicoSure laser tattoo removal to their patients. This revolutionary procedure can eradicate even stubborn ink colors, as well as tattoos that have not been satisfactorily removed through other treatment methods.
"Tattoo regret is becoming a growing problem for San Diego residents," Dr. Jeff Birchall of Dermacare Laser & Skin Care Clinics explained. "We want to give our patients the highest level of care by offering them the most effective treatments to help them meet their cosmetic goals. Tattoo removal is a beneficial service for many of our patients today and PicoSure is becoming the gold standard in laser tattoo removal."
The PicoSure laser was approved by the FDA in December 2012 for the removal of tattoos and benign pigmented lesions. At that time, the PicoSure was the only picosecond cosmetic laser designed for this purpose. The device continues to offer the highest level of safety and efficacy in tattoo removal available today.
The PicoSure laser emits faster, shorter pulses than other laser devices, which shatter tattoo ink so it can easily be eliminated by the body. The procedure is more comfortable than other types of laser tattoo removal and can often achieve desired results in a fraction of the treatment sessions required by other products. The PicoSure successfully removes stubborn ink colors like greens and blues and may work on ink that was not completely removed through other treatments.
The PicoSure offers better results with less damage to surrounding skin and tissue, which means patients do not have as much discomfort or recovery time during and after this procedure. In fact, one study performed by two Massachusetts dermatologists found that the PicoSure achieved full results in around three-fourths of all their patients in just three to four treatment sessions.
Dermacare Laser and Skin Care Clinics is now scheduling appointments for tattoo removal using the PicoSure laser. Dr. Birchall and his staff have been aptly trained in use of the device to ensure all of their patients enjoy a safe and successful procedure. In addition to tattoo removal, the PicoSure laser can be used for skin rejuvenation and as an anti-aging treatment.