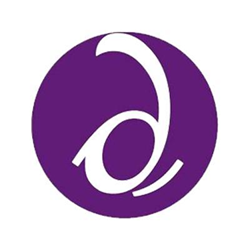 The lips and mouth are one of the first places to show the signs of aging.
San Diego, CA (PRWEB) December 14, 2016
A new injectable treatment has arrived at Dermacare Laser & Skin Care Clinics, offering unsurpassed, natural results in lip augmentation. Juvederm Volbella is an innovative formulation with proprietary technology that is specifically designed for the delicate lips and area around the mouth. The smooth consistency and long-lasting results are quickly making this a popular option in lip enhancement, and Dermacare is among the first few clinics in the San Diego area to offer the treatment to their patients.
"The lips and mouth are one of the first places to show the signs of aging," Dr. Jeff Birchall at Dermacare Laser & Skin Care Clinics stated. "Patients see a loss of volume and definition in the lips, while perioral lines above the upper lip exacerbate the aged look. Volbella can address all of these concerns in a single treatment session, restoring a youthful appearance and giving patients the fuller mouth they are looking for."
Volbella was approved by the FDA in June 2016 for lip augmentation and treatment of perioral lines in patients age 21 and over. The formulation can also be used to improve lip definition, including the creation of the Cupid's bow (the part of the upper lip that forms the "M" shape) and to turn up downturned corners of the mouth. In addition, the injections can minimize facial creases that run from the mouth to the chin, known as marionette lines.
Volbella contains Vycross technology, a proprietary combination of particles containing both high and low molecular weights. The combination allows for use of a lower concentration of hyaluronic acid, which means less swelling for patients after treatment and long-lasting results. Lidocaine is also built into the mix to enhance patient comfort during the procedure.
Clinical studies on Volbella show 98 percent of patients that underwent Volbella treatments were able to achieve their aesthetic goals using this innovative procedure. Studies also found that the majority of patients continued to see the positive results of their Volbella procedure up to 12 full months after their initial injections.
Volbella is a quick, relatively painless procedure that can be performed right in one of our Dermacare offices. Results are typically seen right after the procedure and may continue for up to one year. Dermacare Laser & Skin Care Clinics is currently booking appointments for patients interested in giving this revolutionary injectable treatment a try.