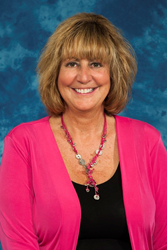 "We believe every family should be able to see their baby at any time and in any location." - Barbara Clouser, MD, Medical Director, West Penn Hospital NICU
PITTSBURGH, Pa. (PRWEB) December 13, 2016
After Maverick Schiff was born prematurely on Nov. 24, 2016, his parents Jena Trimarki and Matt Schiff spent many hours at West Penn Hospital's Neonatal Intensive Care Unit (NICU), cuddling, feeding and doting on their 4-pound, 13-ounce pocket of joy.
And when the Burgettstown couple couldn't be at the hospital, all they had to do was press a few buttons on their phones or home computers. They quickly enjoyed a real-time view of Maverick in his isolette, and a dose of reassurance that he was doing fine in their absence.
Jena and Matt were among the first parents to use the newly installed NicView web cameras at West Penn's NICU. The small-camera system allows parents, family and friends to view their infants in real time, 24-7, through a secure online portal.
"We believe every family should be able to see their baby at any time, and at any location," said West Penn NICU Medical Director Barbara Clouser, MD. "Not only do the webcams help strengthen parent-child bonds, they allow family members who live in other states, or are stationed with the military overseas, to enjoy the new addition to the family."
Jena and Matt agree the cameras are a godsend for family members that live about an hour from Pittsburgh. "My mother was watching every second," Matt said. "And my grandmother got to see the baby up close without having to drive here."
More than a convenience, the web cameras can help reduce parents' and families' stress, ultimately benefiting the babies, said Gretchen Kimmel, DO, Associate Director of the West Penn NICU. Dr. Krimmel and Cynthia Mueller, BSN, RNC-NIC, Supervisor, NICU, worked together for many months to make the webcams a reality.
"When parents feel deeply involved with their babies' progress, when they feel reassured that the baby is doing fine, their stress levels begin to wind down," Dr. Krimmel said. "For mothers, decreased stress translates into improved breastfeeding rates and duration, which in turn tends to decrease babies' length of stay in the NICU and their risks of infection."
For Mueller, a longtime NICU caregiver, seeing parents' joy when they are told they'll be able to see their babies at any time of the day is a delight.
"The response we've gotten from parents has been overwhelming" Mueller said. "Some have been so happy and thankful that they're in tears."
The cameras were paid for in part by the NICU's Patient Enhancement Fund, which is funded by a yearly benefit golf tournament designed and hosted by NICU staff.
The 43-bed Level III NICU at West Penn Hospital, part of the Allegheny Health Network, has been a major regional referral center for critically ill infants for many years. Highly skilled nurses, neonatal nurse practitioners, physician assistants, neonatal respiratory therapists, and a physician staff of board-certified neonatologists provide in-house care for sick newborns 24-hours a day, seven days a week.
Family members, including both parents and siblings, are encouraged to visit the babies at any time and participate in their care. Mothers are encouraged to breastfeed their babies, and the staff advocates soothing skin-to-skin contact between premature babies and their parents to promote healing, growth and bonding.
About the Allegheny Health Network:
Allegheny Health Network (AHN.ORG), part of Highmark Health, is an integrated healthcare delivery system serving the Western Pennsylvania region. The Network is comprised of eight hospitals, including its flagship academic medical center Allegheny General Hospital, Allegheny Valley Hospital, Canonsburg Hospital, Forbes Hospital, Jefferson Hospital, Saint Vincent Hospital, Westfield Memorial Hospital and West Penn Hospital; an employed physician organization, a research institute, health + wellness pavilions, home and community-based health services and a group purchasing organization. The Network employs approximately 17,500 people, and has more than 2,100 physicians on its medical staff. The Network also serves as a clinical campus for Temple University School of Medicine, Drexel University College of Medicine and the Lake Erie College of Osteopathic Medicine.