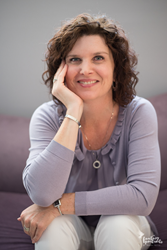 I want to maximize any and all potential talent so that in two years, this company is unilaterally recognized as a benchmark for what an online data service can be and do. - Nicole Craine
Boulder, Colorado (PRWEB) December 13, 2016
SurveyGizmo, industry leader in online data collection services and survey software, has proudly named Nicole Craine as the company's new Chief Operating Officer.
Nicole brings over 20 years of operations experience to SurveyGizmo and will assist in leading efforts to steer the company into maturity and continued growth in the following years. Her main focuses as COO will be speed, efficiency and scalability, all while maintaining the singular culture and product excellence that have become synonymous with the SurveyGizmo name.
"The addition of Nicole to our executive team brings seasoned strategic perspective and tactful depth to our plans for the future," says Christian Vanek, CEO of SurveyGizmo. "Right now, at our 10 year mark, we're looking ahead to see how much bigger, how much better, we as a company can become in the next ten years. Nicole will play an integral and invaluable role in making this happen."
Nicole first started her illustrious career in operations excellence in 1996, leaving a position in cable TV to become the Director of Operations at @Home Network in Silicon Valley.
After growing the company's North American operations and overseeing international expansion into the Netherlands, Australia, and Japan, Nicole took on a new challenge in the online sector, joining There.com as Director of Member Services and Operations.
Nicole would then take a foray into the world of advertising, joining the full service digital agency Organic as the head of all operations and helping to revamp business development strategy and operational standards.
From Organic, Nicole would join Cadreon as Chief Operating Officer, helping build the company from the ground up and taking a small staff of 4 to a global presence of over 500 (all while increasing revenues by %1000 in just two years).
Nicole has a B.S. in Commerce, Management, and International Business from Santa Clara University.
In addition to being SurveyGizmo's newest shining star, Nicole is an active member of both Women in Technology International (WTI) and Women in Wireless.
"Nearly all the necessary ingredients exist to take SurveyGizmo to the next level and beyond," says Nicole. "I want to combine these and maximize any and all potential talent so that in two years, this company is unilaterally recognized as a benchmark for what an online data service can be and do."
The SurveyGizmo team is ecstatic to have her on board.
-Written by Flynn Shelton