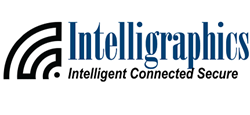 "Wi-Fi-enabled medical solutions require secure, reliable, and flexible connectivity.
Amesbury, MA and Austin, TX (PRWEB) December 14, 2016
Designed with patient safety in mind, the Ivenix solution uses technologies similar to a Smartphone and is designed to manage patient-specific IV information, with the goal of improving compliance, data flexibility, and remote connectivity.
Intelligraphics is providing customized device drivers to support the Wi-Fi portion of the solution, which leverages the TI WiLink™ 8 WL1837MOD chipset. The Intelligraphics advanced wireless driver delivers fast, seamless roaming and enterprise-class security features. "Intelligraphics provides engineering expertise and access to WiLink source code unique to this industry. This is allowing us to further optimize our solution to meet the dynamic interoperability requirements of the healthcare environment," said George Gray, CTO & VP of Software and Information Systems for Ivenix.
The Ivenix Infusion Management System is built as an integrated information system that operates within an infusion device. It is designed to securely manage infusion data for interoperability with the EMR while efficiently managing and maintaining infusion devices across the healthcare enterprise.

IHE/HL7 compliant for EMR and other 3rd party system interoperability
Remote software upgrades and security patches without physically removing devices from the floors
Cybersecure to protect patient specific infusion data
Built-in checks to support efficiency in infusion delivery and management
Remote monitoring of pump fleet across the healthcare enterprise to manage asset utilization and maintenance
"Wi-Fi-enabled medical solutions require secure, reliable, and flexible connectivity. Partners that leverage our intelligent roaming device drivers can accelerate their time-to-market while providing a high-quality and robust Wi-Fi solution to their customers," said Scott Lawson, President of Intelligraphics.
About Intelligraphics, Inc.
Intelligraphics, the industry leader in advanced wireless and intelligent roaming solutions, helps enterprises realize the most value from their mobility-enabled infrastructure. A member of the Wi-Fi Alliance and a Texas Instruments 3rd Party Development Partner, Intelligraphics delivers a diverse portfolio of fast roaming solutions that include optimized wireless drivers and integrated firmware. Take your Wi-Fi-enabled and Internet of Things (IoT) applications farther and faster, visit: http://www.intelligraphics.com.
Intelligraphics Contact Information
11615 Angus Road, Suite 212
Austin, TX, 78759
1-972-479-1770
About Ivenix, Inc.
Ivenix, Inc. is a venture-backed medical technology company with a vision to transform infusion therapy in every care setting. Technology within the infusion pump category has been slow to evolve despite an increase in the complexity of drug dosing regimens, demand for hospital EMR integration, and persistent patient safety issues. Ivenix is focused on bringing its first solution to market, a new and innovative infusion management system for hospitals. The company is headquartered in Amesbury, Massachusetts.
Ivenix Contact Information
21 Water Street, 4th Floor
Amesbury, MA 01913
1-978-792-5000
https://www.ivenix.com