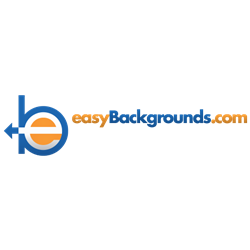 "Adding Eunmi to our research team is yet another hiring win for our organization," said Brian McElwee, President of easyBackgrounds
Newfields, New Hampshire (PRWEB) December 13, 2016
easyBackgrounds Inc., a leading provider of background screening services nationwide, is excited to announce the addition of Eunmi Cho to the research team. As an FCRA-certified Verifications Researcher, Eunmi will be investigating reference, education, and all other information provided by both candidates and clients to ensure accuracy. She brings nearly two years of staffing experience and an extensive amount of communications and data analyzation knowledge to the role.
"Joining easyBackgrounds has been a great experience," said Eunmi. "Everyone has been very kind in producing a welcoming and comfortable team environment. I love that my role allows me to use my detail-oriented personality to work with data in helping people to obtain the job that they want."
"Adding Eunmi to our research team is yet another hiring win for our organization," said Brian McElwee, President of easyBackgrounds. "Her strong desire to assist candidates and clients in connecting with each other provides a great value to not only the department, but the entire company."
Eumni began the role in early November and quickly began meeting her daily verification goals after an enjoyable training process. She also looks to begin volunteering in the local community in the near future.
About easyBackgrounds
easyBackgrounds, Inc., was founded in 2002 by Brian and Quinn McElwee in Newfields, NH and has become a trusted leader in conducting background checks for employers. In addition to its commitment of providing an unparalleled level of service to its clients, easyBackgrounds is dedicated to supporting and participating in charitable events for local and national organizations that benefit from corporate donations. For more information, visit http://www.easybackgrounds.com.