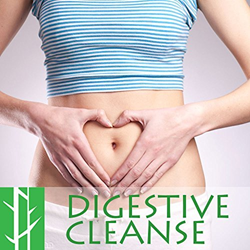 100% PURE ACTIVATED CHARCOAL. This product can strengthen gums, promote better digestion, cure health problems and promote better skin.
(PRWEB) January 13, 2017
Over the years, the market has seen a steady rise in the popularity of organic products. More and more people are being conscious with the chemical contents of the products they consume, hence they have grown an obvious preference for all-natural and toxin-free alternatives.
Activated charcoal is one such product that is known to be 100% chemical-free because it is produced through heat activation of its natural raw material. Health and wellness brand Sagano is one of the leading manufacturers of activated charcoal and the company has released different activated charcoal products that are suited for various needs.
Recently, Sagano's Chief Executive Officer Nate Ginsburg came forward to speak about the confusion regarding the raw materials used for their activated charcoal. "I would like to clarify that our raw activated charcoal powder is made from 100% pure coconut shells from Indonesia, which we deliver to Guanzhou Province in China where they are heated to become activated charcoal. Ours is not made from hardwood, peat, or sawdust like the other brands. We stand by our commitment to produce only the best possible products for our customers, and that is why we are sticking to premium coconut shells as the raw ingredient of our activated charcoal powder. Our customers can rest assured that our all-natural activated charcoal products will remain odorless, chemical-free, and toxin-free," Ginsburg said.
Unlike activated charcoal made from other materials such as hardwood, peat, or sawdust, activated charcoal products made from coconut shells are preferred for their high absorbency and very fine, non-gritty texture. They are used for both skin care and oral hygiene.
--
About Sagano:
Sagano is a brand that specializes in health and wellness products that are exclusively manufactured using premium quality organic materials that have been designed and tested to meet consumers' evolving needs. Search for the brand's products on Amazon to know more.