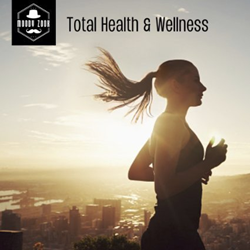 Having clean air and removing bad odor, not only make people healthier but also encourage a better work space environment for stressful days.
(PRWEB) January 13, 2017
With the increasing public preference for chemical-free personal care products, Moody Zook has taken on the challenge of providing additional organic alternatives for customers who have grown more conscious about maintaining their health and wellness.
During the launch of the brand's new line of all-natural activated charcoal products, Moody Zook Chief Executive Officer Nate Ginsburg explained their company's decision to expand their activated charcoal formulations. "We have always been responsive to customer feedback because it is through their comments and requests that we understand their needs. Together with our customer feedback system and further research, we were able to anticipate the increasing demand for activated charcoal as a staple in the daily personal care regimen of more health-conscious individuals," Ginsburg shared.
Moody Zook's activated charcoal line now caters to facial and skin care, teeth whitening, and oral hygiene. The brand's variety of products range from air fresheners and air purifiers, refrigerator deodorizers, shoe deodorizers, car fresheners, anti-bacterial powders, to detox powders.
"We take pride in assuring our customers that our activated charcoal products are all chemical-free because they are made from 100% all-natural ingredients. We carefully choose the best possible raw materials for our products. In fact, our raw activated charcoal is made from pure coconut shells from Indonesia. We ensure that our products maintain their premium quality because it is our company's commitment to be the best source of activated charcoal," Ginsburg added.
Moody Zook now offers special bundles for their activated charcoal products. For a complete list of Moody Zook's activated charcoal offerings and details on how to order, visit the company's website at http://www.moodyzook.com.
--
About Moody Zook:
Moody Zook is a brand that produces top-grade products using premium activated charcoal. All of the company's products are manufactured using quality materials that have been designed and tested to meet consumer needs while adding to the company's winning formula. Visit their product on Amazon to know more.