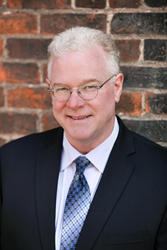 Advisors don't want to be blindsided by the prospect of their broker-dealer closing.
Marine on St. Croix, Minnesota (PRWEB) December 14, 2016
Jon Henschen's most recent article featured December 8, 2016 on ThinkAdvisor, "Is Your Broker-Dealer in a Death Spiral? 4 Steps to Discovery," provides guidance to financial advisors that can help determine broker-dealer health. He opens his analysis noting that broker dealers will rarely if ever disclose to their advisors that the firm is in difficulty. Yet, there are telltale signs, such as a pattern of disparaging press, loss of numerous advisors, large fines that had been imposed and their financials running at a loss in the most recent focus filing.
Henschen cautions that advisors don't want to be blindsided by the prospect of their broker-dealer closing and continues with several scenarios. For example, if a broker-dealer falls into a net capital violation, the broker-dealer closes, all accounts are frozen and the advisors are left with the prospect of scrambling to find a new broker-dealer. From the time the advisor starts their due diligence for a new broker-dealer to moving their accounts, several months can pass. During that time, advisors are unable to service their clients until their accounts are switched to another broker-dealer.
Another common scenario is when a broker-dealer decides to sell the advisors and their assets to a larger broker-dealer, often leaving advisors powerless to voice any opinion on the matter.
The article then shifts focus to provide four specific due diligence actions advisors can take to avoid potential problems, noting that the need for financial and regulatory due diligence is greatest when looking at small to mid-sized broker-dealers, unless the broker-dealer has a deep-pocket parent company as financial backing.
The first of the fours steps is to use the FINRA website BrokerCheck, which offers information on all current and many former registered securities brokers and all current and former registered securities firms. Just as broker-dealers look at patterns with advisor compliance history when doing due diligence before extending an offer to join their firm, advisors should look at broker-dealer compliance patterns. In addition to pointing to the resource, Henschen identifies red flags to watch out for, including net capital violations (last five years), disclosures reflecting a lack of supervision system and others.
Henschen's second due diligence step is to check the timing of FINA audits. FINRA prioritizes their broker-dealer audits based on risk. What the self-regulator means by this is that higher-risk firms will be audited more frequently and, often, earlier in the year. When a broker-dealer receives annual visits in the first quarter of the year, it can be a strong indicator of a problematic firm that is in the cross hairs of FINRA.
The next area of due diligence is to review a firm's financials by using the http://www.SEC.gov website. Henschen provides the step by step login process advisors can follow to find information on Focus Filings and the key areas to review: Net Gain/Loss and Net Capital and Minimum Capital Requirements. He also cautions to look for patterns: if a broker dealer shows a loss for the reporting period, investigate if prior Focus Reports also reflect losses. There are times when a broker dealer can suffer an isolated loss. Also of note are major bear markets, which can temporarily cause most broker-dealers to show losses, such as in the 2008-2009 market correction.
Henschen's fourth step is to watch for death spiral "tells." Here, he summarizes the warning signs previously addressed, adding "tells" such as continually decreasing the number of advisors at a firm, numerous increases in advisor expenses, focus Reports that don't show net gain/loss and others.
In closing, Henschen reminds advisors that the DOL fiduciary rule is going to make life significantly more difficult for broker-dealers, both on a profitability and litigation level, so more than ever, it's important for advisors to be proactive and make sure they are operating their business with a broker-dealer that is viable.
Read the full article at: http://henschenassoc.com/is-your-broker-dealer-in-a-death-spiral-4-steps-to-discovery/
Jon Henschen is President of Henschen & Associates, an independent broker-dealer recruiting firm located in Marine on St. Croix, Minnesota. With more than 20 years of industry experience, Jon is a staunch advocate for independent financial advisors, and is widely sought after by both reps and broker dealers for his expertise and advice on independent broker dealer topics. He is frequently published and quoted in a variety of industry publications, including ThinkAdvisor, Investment Advisor Magazine, Wealth Management Magazine, Financial Advisor IQ, Financial Advisor Magazine, Investment News and others.