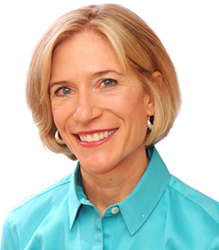 Entertaining is a lot more fun if you can make it easy and cheap--and no one will know the difference!
(PRWEB) December 15, 2016
Stephanie Nelson of CouponMom.com tackles the entertaining on the cheap challenge for us with these easy tips:
Host a holiday party for less - If you've traditionally hosted a formal dinner party, change to a more casual theme and serve a less expensive meal. Instead of a four-course beef tenderloin dinner, try a potluck meal. The host provides the beverages and entrée and guests bring appetizers, salads and dessert. Another idea for a fun theme is a "make your own taco" bar or a baked potato bar filled with bowls of assorted toppings. People care more about being included in social gatherings than the specific menu.
Host a luncheon or brunch - Another idea to save money is hosting either a luncheon or mid-morning brunch for friends instead of a full dinner party, and possibly partnering with a friend to share the event's work and expenses. Daytime entertaining generally means not serving alcohol, which is also easier on the budget.
Watch the cost of dish ingredients - When planning what to prepare for dishes, consider the cost of ingredients before deciding what to serve. For example, an appetizer that uses prosciutto ($14 per pound), provolone cheese, Dijon mustard, and puff pastry costs about $10 to $15 to make. Instead, choose a budget-friendly copy of this appetizer by substituting ingredients: use crescent roll dough, deli ham, mozzarella cheese and brown mustard at a cost of less than $5. Check for coupons for the rolls and mustard to get an even bigger savings.
Choose Chicken over Shrimp - Instead of spending $20 on two pounds of raw shrimp and cocktail sauce, serve marinated and grilled chicken strips with a dipping sauce for less than $6 (assuming you buy the chicken on sale, of course) and make a homemade dipping sauce, such as a Thai peanut sauce or a honey-mustard sauce.
Bake Festive Holiday Cookies - If you are baking for a crowd, find some great cookie recipes that are easy on the budget. Generally, simple cookie recipes that are variations on sugar or oatmeal cookies are less expensive to make than cookies with nuts, chocolate, coconut, condensed milk, and dried fruit. Rolled sugar cookies cut in holiday shapes and frosted with homemade butter frosting with almond extract are less than $2 a batch.