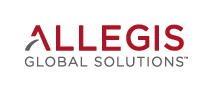 These awards are a testament to AGS' commitment to excellence and best-in-class talent solutions as we continue to expand our presence in APAC
Singapore (PRWEB) December 14, 2016
Allegis Global Solutions (AGS), the world's largest privately held talent management firm, has recently been named a top recruitment process outsourcing (RPO) partner in the Asia Pacific (APAC) region by two key industry publications. These recognitions come as AGS expands and gains market share in the region.
AGS won the following awards in November 2016 for its RPO services in APAC:

Recruitment International (RI) Awards: RPO of the Year (Hong Kong)
Human Resources Vendor of the Year (VOTY) Awards: ranked a top three RPO partner (Singapore and Hong Kong)
"These awards are a testament to AGS' commitment to excellence and best-in-class talent solutions as we continue to expand our presence in APAC," said Kristy Sidlar, managing director of business development, Asia Pacific Region at Allegis Global Solutions. "We're proud of our dedicated employees who share the AGS vision of transforming the way the world acquires talent, and thankful to our partners for entrusting us with their most valuable asset – their workforce."
RI Awards is an annual event organized by Recruitment International, a global news website providing comprehensive insight and collaboration for the recruitment industry. In addition to reporting on industry news, Recruitment International publishes specialist industry research and reports; produces conferences and forums; and, organizes industry awards.
The HR VOTY Awards is a regional awards programme based on quantitative research of services offered to Asia's human resources (HR) community. The awards' more than 75 judges include HR directors from some the of the world's largest companies, such as Hewlett-Packard, LG Electronics, HSBC and Amazon. The HR VOTY Awards, which take place annually in Singapore, Hong Kong and Malaysia, have become a prominent and respected programme dedicated to recognising and celebrating Asia's premier HR partners.
HR VOTY is organized by Human Resources magazine, a monthly magazine and news website. Human Resources is Asia's leading source of HR-related news, with its print edition reaching more than 25,000 HR business leaders across Asia.
Earlier this year, Everest Group ranked AGS as a global RPO "Leader and Star Performer" in its PEAK Matrix™ Assessment. In the report, AGS was named as a top four global RPO provider out of 21 global RPO companies. In addition, HRO Today's annual Baker's Dozen list, which is based entirely on customer feedback, ranked AGS first in "Size of Deals" and third in "Breadth of Service," demonstrating its unique ability to deliver the largest and most complex RPO solutions across the globe.
###
About Allegis Global Solutions
Allegis Global Solutions is founded on a culture that is passionate about transforming the way the world acquires talent by delivering client-focused solutions that make a difference for businesses worldwide.
From refining how you manage your contingent workforce to strengthening your employer brand to recruit top talent, our integrated solutions drive the business results you're after.
As an industry leader, we draw upon decades of experience to design innovative tools, products and processes. We develop competitive practices that position organizations for growth and we deliver the insight needed to succeed in today's global marketplace.