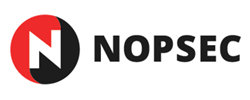 By 2020, more than 50% of cyberinsurance policies will include contract terms that require a risk-based assessment of data security.
(PRWEB) December 14, 2016
NopSec, a leading provider of precision threat prediction and cyber risk management solutions, is teaming up with the global cyber insurance market to bring their innovative security technology, Unified VRM, to organizations in need of an effective vulnerability risk and threat management platform.
Unified VRM, an advanced threat and vulnerability management solution, empowers information security teams to effectively protect their organizations from fast-evolving cyberattacks. Organizations seeking cyber insurance are required to have certain safeguards in place to qualify for coverage, including in some cases an effective security platform like Unified VRM. Cyber insurers, like the insurance companies of XL Catlin, first became familiar with Unified VRM capabilities through the AON Entrepreneurs in Residence Program, where Ms. Lisa Xu, NopSec CEO, is AON's 2016 Entrepreneur in Resident.
"A data breach is one of the greatest risks facing organizations across the world. The last few years has seen a steady stream of publicly disclosed data breaches in the U.S., and evidence shows that the probability of a hacking event continues to increase yearly," notes Gartner Analysts Brian Lowans and Douglas Laney. "By 2020, more than 50% of cyberinsurance policies will include contract terms that require a risk-based assessment of data security provisions before payouts will be agreed upon.*"
"Unified VRM augments IT teams' abilities to quickly identify and remediate vulnerabilities that leave organizations at risk of significant financial loss," said Ms. Xu. "Working with cyber insurers like the insurance companies of XL Catlin, we are proud to bring this robust technology platform to more companies, reduce cyber risk, automate security operations workflow, and minimize costs and tail exposures."
Threats like malware, ransomware, and phishing attacks continue to escalate in frequency and severity across industries, a growing number of businesses are seeking coverage from insurers like XL Catlin to protect themselves from the risk of losses incurred through data breaches, business disruptions, and recovery expenses due to a cyberattack.
"Given the rising cost of data breaches and other cyber incidents, we encourage our clients to take aggressive precautions to stave off such attacks and network issues," said Marcin Weryk, Vice President, Underwriting Manager within the Cyber and Technology underwriting group at XL Catlin "We are excited to find innovative resources like NopSec's Unified VRM that we can share with our clients to help reinforce their cyber security efforts."
ABOUT NOPSEC
NopSec provides unified threat and vulnerability risk management solutions to help businesses protect their IT environments from security breaches. The company's flagship product, Unified VRM, is based on a flexible SaaS architecture that provides intelligent business and threat contexts to vulnerability data, enabling security teams to visually forecast threat risk to dramatically reduce the turnaround time between identification and remediation of critical security vulnerabilities across infrastructure and applications. NopSec has been recognized as one of the 20 Most Promising Cyber Security Solution Providers of 2016 by CIOReview and recently named to CRN's List of Emerging Security Vendors for five consecutive years. NopSec is based in New York, NY. For more information, please visit NopSec.com or follow us on Twitter @nopsec.
*Gartner, Use of Infonomics to Reset Data Security Budgets Published: 03 August 2016.