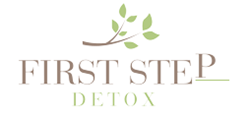 Palm Beach, Florida (PRWEB) December 14, 2016
First Step Detox is one of the premier detox and rehab centers in Florida, and they are pleased to announce their newly awarded accreditation from the Joint Commission. This independent certification is awarded to healthcare institutions that provide a superior level of behavioral healthcare and addiction treatment services.
First Step Detox is a privately owned rehab and detox center that focuses on maintaining a low patient-to-staff ratio. As a result, the center has the resources, the time, and the people to provide round-the-clock care, individualized services, and personalized therapies that are tailored to the needs of each patient. Accreditation from the Joint Commission recognizes these qualities and provides prospective patients with guidance when looking for an addiction treatment facility that offers the best care and the most modern therapy options.
The accreditation process takes over a year, during which time the facility must prove its excellence, dedication, and skill to the Joint Commission. And on top of providing patients with superior care and the most current evidence-based therapies, facilities that want to maintain their accreditation must also be staffed by trained, knowledgeable, licensed, and experienced professionals who are committed to patient care and program improvement.
At First Step Detox, the approach to detox, withdrawal, and addiction treatment is based on proven therapies that focus on treating the emotional, physical, social, behavioral, and mental causes of addiction. The center's primary goal is for patients to live happy, healthy, and sober lives, which is why First Step Detox provides a full range of extracurricular activities and holistic therapies that promote whole mind and body wellness.
While First Step Detox is proud of the recognition they've received, they're also using this as an opportunity to recommit their devotion to excellence, improvement, and patient care. As an accredited facility through the Joint Commission, First Step Detox will undergo rigorous evaluations over the next three years to ensure that the level of patient care meets or exceeds state standards in terms of screening, treatment, and environment.
First Step Detox is pleased to welcome patients to their newly accredited facility, and the center is excited for prospective clients to see the benefits of a top-notch private facility that maintains a low patient-to-staff ratio and the highest standards of behavioral care. For more information about addiction treatment for you or a loved one, call First Step Detox today, or visit http://www.firststepdetox.com.
About the Joint Commission:
The Joint Commission has been accrediting healthcare organizations since 1969. They're a not-for-profit organization that focuses on quality and high standards of care in the healthcare industry, including hospitals, doctor's offices, nursing homes, and addiction treatment centers.