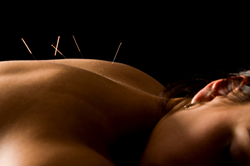 SAN DIEGO, CA & CARMEL, IN (PRWEB) December 14, 2016
American Specialty Health Incorporated(ASH), one of the nation's earliest providers of networked specialty health services, today released the results of a retrospective survey showing that patient satisfaction within a contracted network of providers can exceed national provider satisfaction benchmarks.
For 2014 and 2015, 87% of ASH's national acupuncture patient respondents rated their ASH network provider very highly (9 or 10 on a 0 to 10 scale). ASH's national acupuncture satisfaction rates for both years were higher than the CG-CAHPS® national provider benchmarks (76% in 2014 and 80% in 2015). The CG-CAHPS, or Clinician & Group Consumer Assessment of Healthcare Providers and Systems survey, is a key tool created by the U.S. Department of Health & Human Services' Agency for Healthcare Research and Quality's (AHRQ) to measure patient perceptions of quality of health providers.
Of patients asked to rate the overall quality of the care and services they received from their ASH network acupuncturist, 99% of national respondents reported good, very good, and excellent service quality in 2014 and 2015.
In addition, in 2014 and 2015, more than 93% of respondents nationally said their provider was successful in treating their primary condition.
Among respondents asked whether they were willing to recommend their insurance plan to family or friends, 89% of 2014 respondents and 90.5% of 2015 respondents said they would probably or definitely recommend their health plan to others. Equally important, 96.5 percent of survey respondents in 2014 and 96.7 percent in 2015 agreed or strongly agreed that they would recommend their ASH acupuncture practitioner to family and friends.
"American Specialty Health recognizes that increasingly consumers are turning to unique health solutions like acupuncture to manage their pain, stress and other health issues," said ASH CEO and Chairman George DeVries. "It's incumbent upon us, as a leading provider of those services, to make sure our members are satisfied with the quality of care and service our contracted providers offer. We're very pleased that our acupuncture providers have been ranked even better than general practitioners and other doctors measured by the national CAHPS Survey."
ASH, one of the nation's largest providers of specialty health networks, contracts with more than 30,000 specialty care practitioners nationwide, including 6,000+ acupuncturists, and thousands of chiropractors, massage therapists, naturopaths and others. Since 2012, the ASH acupuncturist network alone has cared for more than 157,000 patients.
ASH annually conducts a member satisfaction survey on service and care provided in order to improve overall satisfaction with specialty care. Download the white paper on the ASH Acupuncture Member Satisfaction Survey here.
About American Specialty Health
American Specialty Health Incorporated (ASH) is one of the nation's premier independent, privately-owned specialty health services organizations, offering specialty health provider networks, fitness and exercise programs, and health management solutions for health plans, insurance carriers and employer groups. Operating from offices in San Diego, CA, Southlake (Dallas), TX, Carmel (Indianapolis), IN and Columbia, SC, ASH has more than 1,300 employees and administers services for more than 37.9 million members nationwide. Products offered through ASH and its subsidiaries include Silver&Fit ® FitnessCoach TM , Active&Fit ® , ExerciseRewards TM and others. For more information about ASH, visit http://www.ASHCompanies.com or call 800-848-3555. Follow us on LinkedIn or Twitter at @ASHCompanies.

The survey was performed by an independent third party research firm specializing in health care and certified in CAHPS surveys. The population surveyed included those 18 years of age or older who were seen by an ASH-contracted specialist within the first six months of 2014 and 2015. ASH provided the research firm with a list of eligible patients. The survey was conducted using a mail methodology in accordance with AHRQ CG-CAHPS protocols. Initial surveys were mailed in September and October of 2014 and 2015, and follow-up surveys were mailed to non-responders approximately one month after the initial survey. Responses were accepted through late October.